Counterbalance Forklift Hire & Sales
Find the best prices on counterbalance trucks from your local dealers.


Enter Requirements


We Find the Best Deal


Receive your Quote The new way to buy and hire forklifts
We simplify the forklift hire and sales process and save you money! Instead of spending hours researching and contacting local dealers individually, let Forkify do the heavy lifting for free!

Connect with Certified Local Dealers
Enter your requirements and we'll find suitable dealers in your area.

We Find the Best Deals
We search and compare deals from your local dealer to ensure you get the best price.

You'll See Your Savings
We put you in touch with dealers that provide the best value for money, meaning more savings for you.

James L.
Counterbalance in London
Quick and to the point. Found my dealer. No fuss. I will keep Forkify in mind for the future.

Yusuf K
Electric Forklift in London
I found the forklift I needed quickly after using the website and they called with a good price. I use Forkify again next year

Tony S.
Electric Forklift in Norwich
I had no idea there was something like go compare for forklifts. Happy with the service.

Paul R.
Counterbalance in Birmingham
Functional and Practical – The site worked well for my needs. It helped me find my local forklift providers and ended up buying a 10 ton truck cheaper than I found elsewhere

Jan O.
Electric Forklift in Bolton
For me personally I found the forklift I needed. It was very good at making the process quick and easy.
What is a Counterbalance Forklift?
A Counterbalance forklift is an essential piece of equipment for warehouses, ports and factories. The machine is equipped with forks at the front and counterweight at the rear to provide stability and a smooth operation. The lifting mechanism works on a see-saw principle, meaning that the weight of the item being lifted is balanced on both sides to ensure efficient transport from one location to another. 
Commonly known as the "classic forklift" counterbalance trucks have been used for years and are very reliable. They are able to efficiently move a variety of items from pallets, drums, boxes and crates both indoors and outdoors with ease.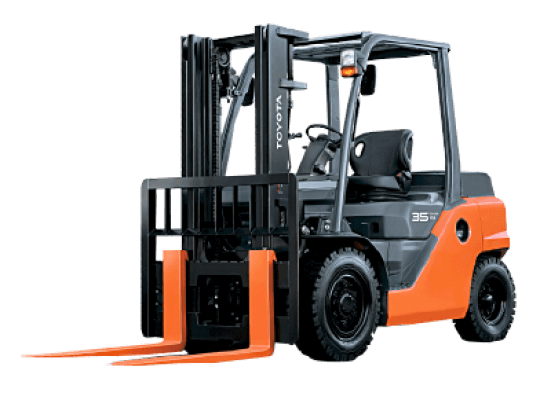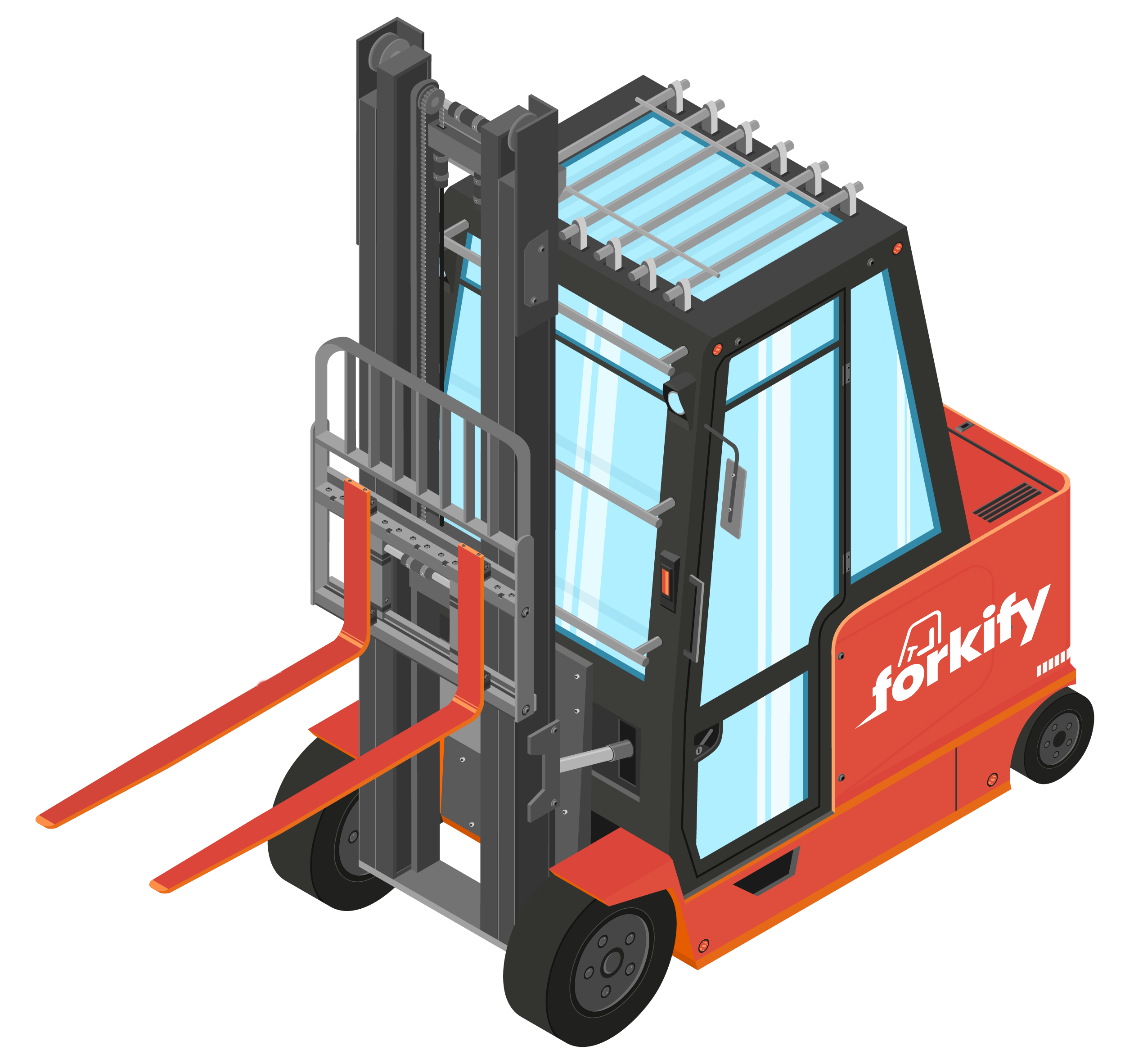 Top Counterbalance Truck Types
LPG Forklifts
The perfect solution for people who need a machine that can handle both indoors and outdoors tasks is the LPG forklift which can lift up to 15 tons. It has a low noise output, is not particularly high tech or costly, and most importantly has no downtime unless exposed to lower temperatures in which antifreeze must be used. One of the bigger drawbacks of an LPG counterbalance forklift is they aren't very eco friendly due to their gas powered design having a high emissions output.
Diesel Forklifts
Another option for people who require a counterbalanced forklift that can handle both indoor and outdoor use is a diesel forklift, although not as good for the environment as their more modern electric counterparts, they can lift up to 48 tons. The main drawbacks to a diesel forklift is the high noise levels and rather low tech design, but it is still fairly priced and guarantees no downtime.
Electric Forklifts
Electric forklifts are the top pick for any modern warehouse that is looking to increase efficiency and productivity. The eco-friendly alternative to traditional diesel forklifts offers superior safety features, improved performance, and a smaller environmental footprint. By using an electric forklift, warehouses can reduce operational costs while ensuring maximum results from each shift. The main drawback is potential downtime when the batteries are charging, although this can be overcome by purchasing multiple batteries. The additional cost is something to consider.
Find Your Counterbalance Forklift Now
How Much Does a Counterbalance Truck Cost?
*based on 7 day hire in the UK
The Most Common Uses For Counterbalance Trucks

Warehouse Stock Management
In a warehouse that stores heavy equipment a counterbalance forklift is an essential piece of material handling kit without it the day to day operations simply wouldn't be possible. Counterbalance forklifts are designed to lift and transport pallets with higher stability and great precision, making the load handling process much quicker and safer. 

Cargo Terminals
Cargo terminals rely heavily on the use of counterbalance forklifts to efficiently load and unload stock, as well as transport it throughout the facility. Without this vital piece of equipment, cargo terminals would struggle to keep up with the demand for goods. With its powerful engine, these machines are able to lift heavy loads with ease – making them essential to streamlining day-to-day operations in a cargo terminal.

Distribution Areas
Many industries rely on distribution centres to provide them with a smooth and efficient shipping process. Without counterbalance trucks there would be no distribution centres as they play an integral role in safely stacking and shifting material. Counterbalance trucks ability to lift heavy loads with ease, make them a valuable asset to any distribution centre.
Counterbalance Forklift Specification
| | |
| --- | --- |
| Lift Height | 3-8m |
| Load Capacity | 5-48t |
| Lift Duration | 8,000-10,000hrs |
| | |
| --- | --- |
| Weight | Up to 4,000kg |
| Dimensions (LxW) | 2m x 1.5m |
| Ground Clearance | 50-85mm |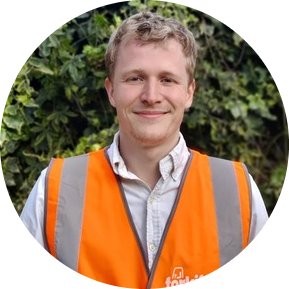 What Our Expert Says
"Ah yes, the 'classic' forklift. While there's been significant innovation in electric models, the essential design has remained the same for decades. Counterbalance trucks are a staple of any warehouse operation, and aren't going anywhere anytime soon! "
Will Bradley, Co-Founder at Forkify
Should I Buy or Hire a Counterbalance Forklift?
If you are looking for low initial investment, with minimum maintenance budget yet using the latest forklifts available and swapping between the different types, you should definitely go with counterbalance forklift hire. The flexibility to switch between long and short term rentals of different trucks is essential for many warehouse owners and managers. 
On the other hand if you know which truck you require or need a very specialist model and are going to need it long term, ownership could be the best option for you. Whatever your decision be it buying new, hiring or buying used the team at Forkify can arrange the very best deal with independent local dealers for you!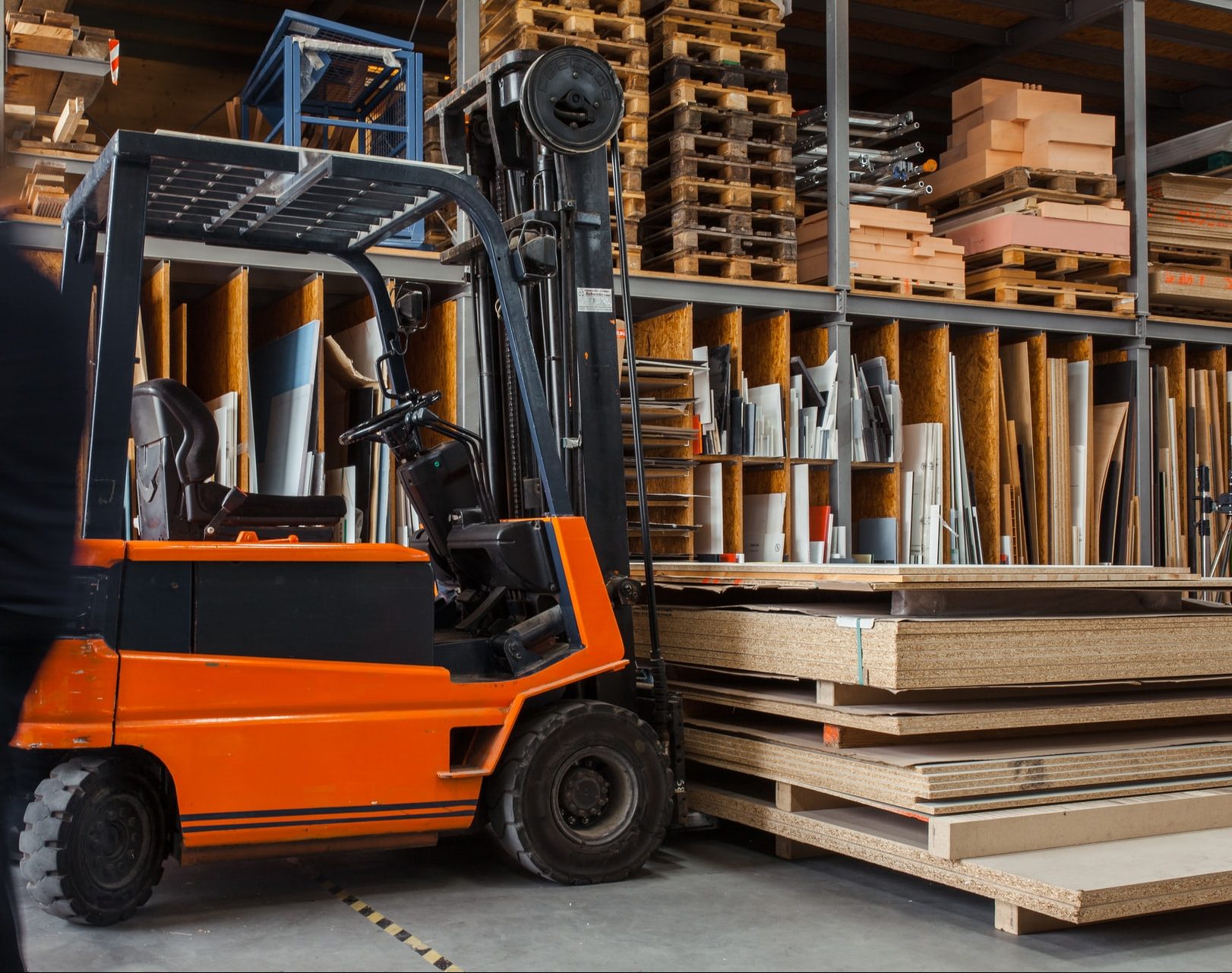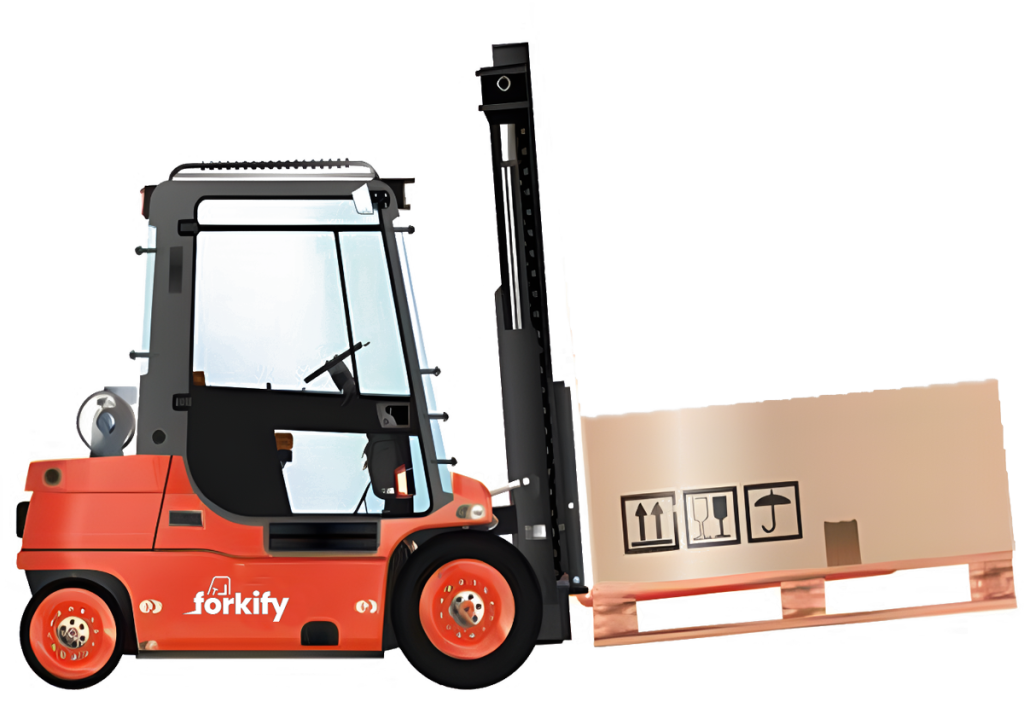 How Does It Work?
Ready to find your perfect counterbalance forklift? Forkify does the heavy lifting so you don't have to! Enter your requirements and we'll connect you with trusted local dealers so you can compare prices and save!
Popular Counterbalance Forklift Brands Frequently Asked Questions
Do I need a license to drive a counterbalance forklift truck?
The answer to this question is not as simple as it may seem, legally you don't require a licence to drive a counterbalance forklift. But you do need to be at least 18 years of age and have completed an accredited forklift operators training course. To find out more about forklift licensing check out our full article on How To Get Your Forklift License In The UK >
Should I choose gas, diesel or electric?
The choice is always yours. You can swipe between the pros and cons of each type and can choose what suits your requirements the most.
Gas
LPG refueling is very easy

Can lift up to 15T

Spare parts are easily available
Additional operator training is required
Difficult to use in narrow aisles due to large bending radius
Diesel
For heaviest loads up to 48T

A bit cheaper than electric ones
Wide Range in used CBs are available
Not environment friendly
Electric
For normal to heavy loads up to 4-5T

Expensive than diesel CBs

No harmful emissions

Least noise
How much can a counterbalance forklift lift?
Counterbalance forklifts are designed with heavy loads in mind. They can safely lift weights of up to 48,000Kg! Different brands and manufacturers offer different specifications and even custom models if you require more load capacity!
What is the difference between a counterbalance and a reach truck?
There are many notable differences between counterbalance forklifts and reach trucks, here's some of the most common for you to compare:
| | |
| --- | --- |
| Counterbalance Forklifts | Reach Trucks |
| Counterweight is used | No counterweight is used |
| Used in indoors and outdoors | Used in indoors normally |
| Cannot reach elevated heights | Specifically designed to reach extended heights |
| Can lift from 1.5T to 48T | Can Lift up to 2.5T or at max 3T |
Why is it called a counterbalance forklift?
What gives the counterbalance forklift its name is the heavy counter weight of the truck. This counter weight offsets the load allowing the truck to lift much heavier weights that it otherwise would be able to! 
Is counterbalance the same as a forklift?
No. The main difference between a Forklift truck and a counterbalance forklift truck is its heavy counterweights allowing for a much higher load capacity than the traditional forklift. 
Traditional forklifts use hydraulics and air pumping cylinders to lift the weight, while counterbalance forklifts use a combination of these with the additional weight of their counterweights to lift heavier objects.