Warehouse Stackers
Hire & Sales
Find the best prices on stackers from your local dealers.
We've helped customers find the best deals in their area Connect with Certified Local Dealers
Enter your requirements and we'll find suitable dealers in your area.

We Find the Best Deals
We search and compare deals from your local dealer to ensure you get the best price.

You'll See Your Savings
We put you in touch with dealers that provide the best value for money, meaning more savings for you.
What is a Warehouse Stacker?
A warehouse stacker is a specific tool used to lift and move pallets in a warehouse. There are different kinds of stackers available depending on the industry and their specific use. 
These machines are typically seen as a more affordable alternative to other similar equipment such as forklifts. However, they might require more physical work than a forklift, but this also depends on the specific stacker being used. 
Warehouse stackers are used in warehouses that are somewhat smaller, where employees use them to lift articles onto a vehicle for transit or onto a rack for storage.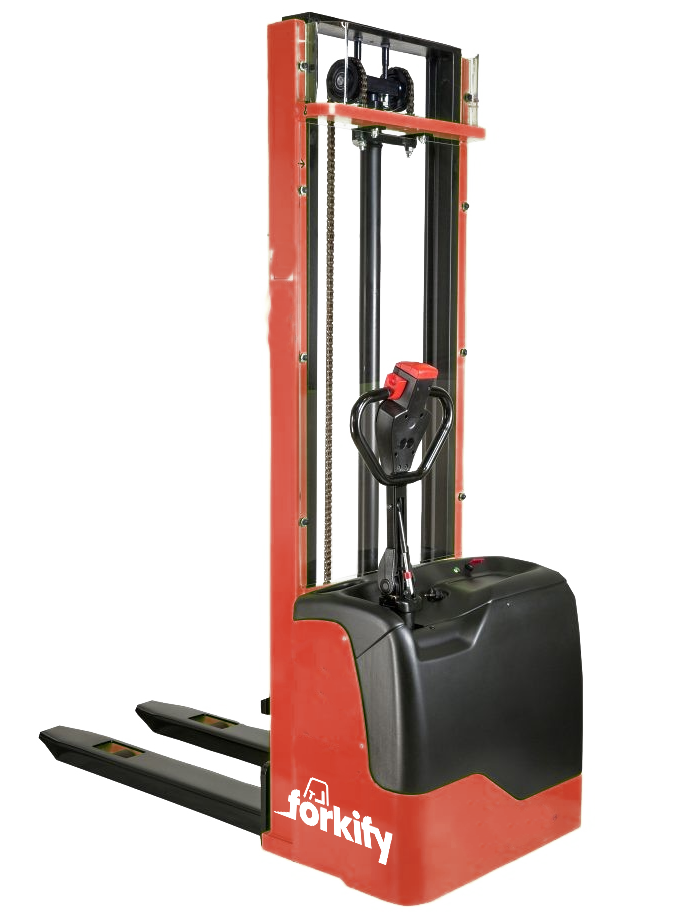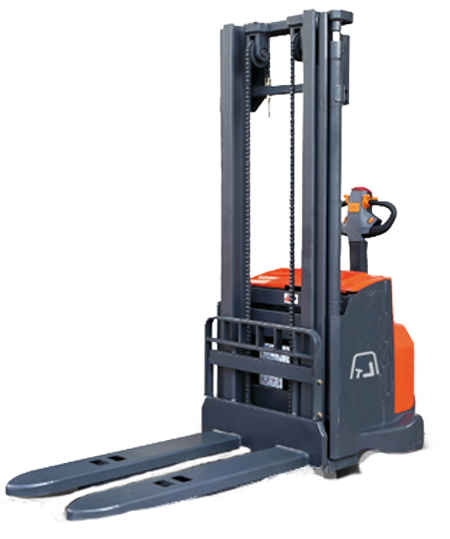 Top Warehouse Stacker Types
Standard Manual Stacker
This is the most common and economical type of stacker.  By manually pumping the handle up and down, it lifts pallets and heavy items via a steel trolley that has a hydraulic pump. 
Manual stackers are operated by positioning two forks under a pallet and lifting it off the floor using the lifting mechanism. Once the load has been lifted, the operator can steer it to the right location using the handle.
Electric Walkie Behind
These stackers are double the size of the previously mentioned manual stackers and, operators must walk behind or beside the stacker when operating it. Their power source is an on-board battery pack or an industrial battery. 
The biggest benefit of the Electric Walkie Behind comes from the electric assist for both lifting and driving. This feature also makes using this stacker less labour intensive as the operator only needs to push a button to operate the stacker.
Rider Stacker
The rider stacker bears a lot of similarities to the electric walkie behind, but has the added benefit of having a riding platform. This means that the operator doesn't have to walk behind or alongside the stacker but can use the riding platform. 
 This makes the rider stacker better suited to situations where heavy loads must be moved over long distances.
Find Your Warehouse Stacker Now
How Much Does a Warehouse Stacker Cost?
*based on 7 day hire in the UK
Top Uses For Warehouse Stackers

Warehouse Efficiency
Warehouse stackers are most commonly found in warehouses as their main application is to lift and stack loads or pallets on top of each other at almost any height. This is an optimal solution to maximise warehouse storage.

Retail
Like being used in warehouses, it's a good solution for retail spaces given that it fits small spaces and it's easy to operate. This makes it ideal to quickly reach products that may be placed higher up shelves in the storage room. 

Distribution
A warehouse stacker is ideal for demanding distribution centres where goods must be moved really quickly over long distances. A warehouse stacker enables the operator to do so efficiently and ergonomically and thereby contributes to overall efficiency and safety. 
Warehouse Stacker Specification
| | |
| --- | --- |
| Lift Height | 0.85-4 m |
| Load Capacity | 1,000 – 1,200kg |
| Lift Duration | |
| | |
| --- | --- |
| Weight | 865kg |
| Dimensions (H x L x W) | 2m x 1.8m x 0.7m |
| Ground Clearance | |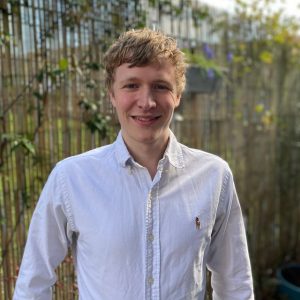 What Our Expert Says
"A firm favourite in the warehouse. Warehouse stackers are great for combining manual skill with the power of machines. They're great in tighter spaces where a typical forklift might struggle for manoeuvrability"
Will Bradley, Co-Founder at Forkify
Should I Buy or Hire a Warehouse Stacker?
Certain stackers are relatively inexpensive and if you know that you are going to need it in the long run, purchasing one might be more beneficial. However, if you only require a stacker during certain peak seasons, hiring might be a better option for you. 
Hiring ensures that maintenance and any regulatory issues are taken of, which in turn makes predicting costs easier. Hiring also allows you test out different models of stackers to see which model or kind is best suited to your particular needs. 
Do keep in mind that if your hired machine has a problem and it can't be fixed immediately by the provider, the result is lost productivity.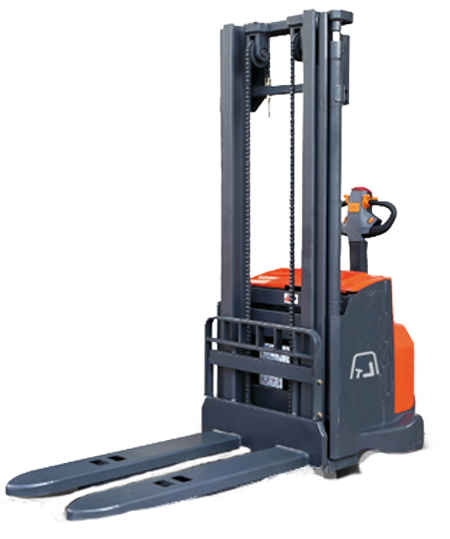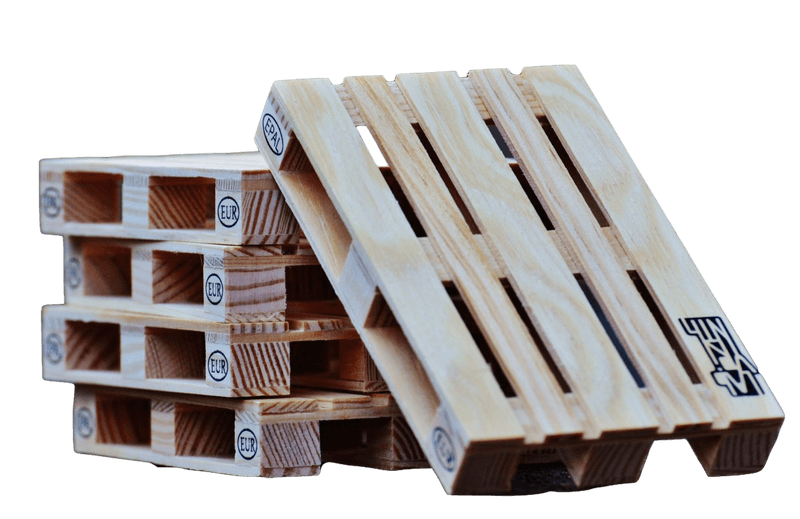 How Does It Work?
Ready to find your ultimate warehouse stacker? Let Forkify do the heavy lifting! Enter your requirements, then sit back and watch the deals roll in!
Popular Warehouse Stacker Brands Frequently Asked Questions
Electric Stackers Vs Electric Pallet Trucks: Which Should I Choose?
This depends on your specific needs, specifically up to what height should your machine be able to reach. An electric pallet truck will be a better fit for your needs if you need to lift pallets to higher levels.
Which Manufacturer Makes The Best Warehouse Stackers?
There are a handful of leading brands that produce stackers. Depending on someone's exact need, a different manufacturer might come out top as the best. Brands to look at when narrowing down your search: Hyster, Yale, Caterpillar, Mitsubishi and Hangcha.
Do You Need A License in the UK To Operate a Warehouse Stacker?
You don't necessarily need a licence to operate a warehouse stacker, although proper training is required.
Manual Stackers Vs Electric Stackers: Which Is The Best For My Workplace?
A manual stacker is best suited to smaller spaces in which the lift height is not very high. As it is labour-intensive to use, it's also not suited to moving loads over longer distances. Electric stackers are less labour-intensive but the battery has to be charged on a regular basis.
What Are Warehouse Stackers Used For Generally?
Warehouse stackers are commonly used in warehouses as this enables workers to lift heavy products onto racks for storage, to move them around in a warehouse, or to lift products into a truck for transit.
What is a Walkie Stacker Forklift?
A walkie stacker forklift, also known as a pallet stacker, is generally used to lift pallets in large warehouses. The operator needs to walk behind the machine, and it is useful for transporting goods over short distances or lifting pallets when a traditional, bigger forklift isn't required.