Warehouse Stackers
Hire & Sales
Find the best prices on stackers from your local dealers.
We've helped customers find the best deals in their area The new way to buy and hire forklifts
We simplify the forklift hire and sales process and save you money! Instead of spending hours researching and contacting local dealers individually, let Forkify do the heavy lifting for free!

Connect with Certified Local Dealers
Enter your requirements and we'll find suitable dealers in your area.

We Find the Best Deals
We search and compare deals from your local dealer to ensure you get the best price.

You'll See Your Savings
We put you in touch with dealers that provide the best value for money, meaning more savings for you.
What is a Warehouse Stacker?
A warehouse stacker is a piece of material handling equipment that's designed to lift and move pallets in a warehouse. They come in different types based on the industry and specific usage. Compared to forklifts, they are generally more affordable but may require more physical effort depending on the type of stacker.
Warehouse stackers are commonly used in smaller warehouses where employees use them to lift and move items onto a vehicle for transport or onto a shelf for storage. Their versatility makes them ideal for various material handling tasks such as stacking, loading, unloading, and transporting materials throughout the warehouse.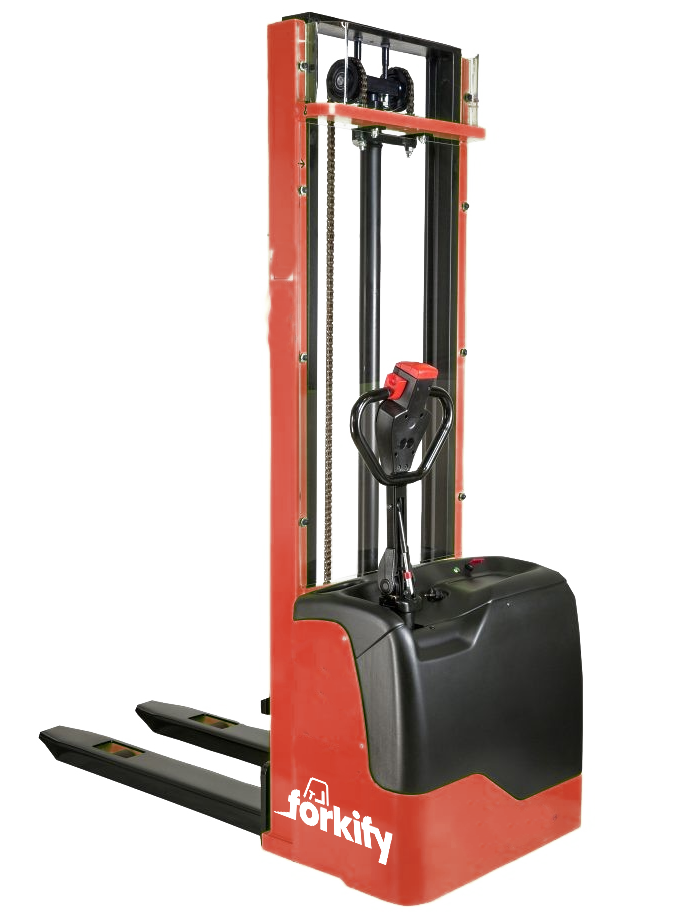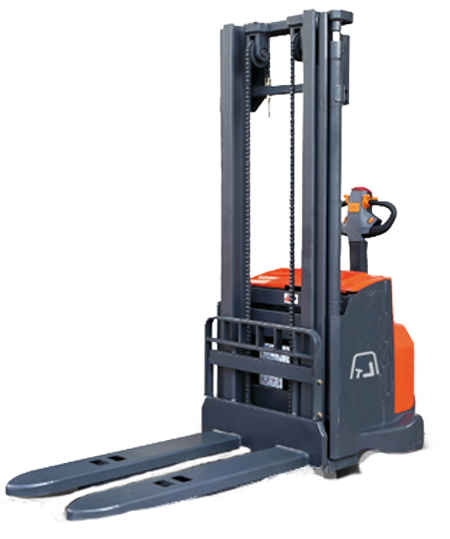 Top Warehouse Stacker Types
Standard Manual Stacker
The most common and cost-effective type of stacker is the manual stacker. This type of stacker is operated by manually pumping the handle up and down to lift pallets and heavy items with the help of a steel trolley that has a hydraulic pump.
To operate a manual stacker, the operator positions the two forks under a pallet and lifts it off the floor using the lifting mechanism. After lifting the load, the operator can easily steer it to the desired location using the handle. Overall, manual stackers provide a practical and efficient way to handle and transport pallets within a warehouse or other industrial setting.
Electric Walk Behind
Electric Walkie Behind stackers are larger than manual stackers and require operators to walk alongside or behind them during operations. They are powered by an on-board battery pack or an industrial battery.
The main advantage of Electric Walkie Behind stackers is the electric assist for both lifting and driving. This feature significantly reduces the need for manual labour, as the operator only needs to push a button to operate the stacker. This makes it easier and less physically demanding to move heavy loads around the warehouse, improving productivity and efficiency.
Rider Stacker
The rider stacker is similar to the electric walkie behind but has a fundamental distinction: it comes with a riding platform for the operator. The platform eliminates the need for the operator to walk behind or alongside the stacker during operation.
Having a riding platform makes the rider stacker suitable for moving smaller and heavier loads over greater distances. This feature also makes the stacker more efficient, particularly in instances where the operator must cover long distances while moving heavy loads, as they can sit and operate the stacker more comfortably.
Find Your Warehouse Stacker Now
How Much Does a Warehouse Stacker Cost?
*based on 7 day hire in the UK
Top Uses For Warehouse Stackers

Warehouse Efficiency
Warehouse stackers are ideal for warehouses as they specialize in lifting and stacking loads or pallets at any height. This makes them the optimal solution for maximizing warehouse storage, allowing businesses to store more items in a smaller space.

Retail
The stacker is ideal for retail spaces due to its small size and easy operation. This makes it the perfect tool for quickly accessing products placed higher up on shelves in storage rooms, increasing efficiency and reducing time spent hunting for items.

Distribution
Warehouse stackers are perfect for meeting the demands of distribution centers, where goods must be moved quickly over great distances. They enable operators to do so safely, ergonomically and efficiently, enhancing overall productivity and safety.
Warehouse Stacker Specification
| | |
| --- | --- |
| Lift Height | 0.85-4 m |
| Load Capacity | 1,000 – 1,200kg |
| Lift Duration | |
| | |
| --- | --- |
| Weight | 865kg |
| Dimensions (H x L x W) | 2m x 1.8m x 0.7m |
| Ground Clearance | |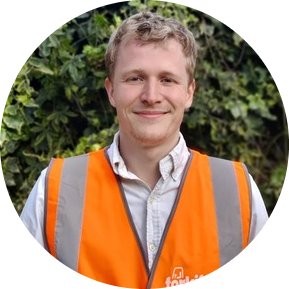 What Our Expert Says
"A firm favourite in the warehouse. Warehouse stackers are great for combining manual skill with the power of machines. They're great in tighter spaces where a typical forklift might struggle for manoeuvrability"
Will Bradley, Co-Founder at Forkify
Should I Buy or Hire a Warehouse Stacker?
Certain stackers are relatively inexpensive and if you know that you are going to need it in the long run, purchasing one might be more economical. However, if you only require a stacker during peak seasons, hiring might be a better option for you.
Hiring ensures that maintenance and any regulatory issues are taken of, which in turn makes predicting costs easier. Hiring also allows you test out different models of stackers to see which model is best suited to your particular needs.
Ultimately the decision comes down to you and the needs of your business but if you need some advice, dont hesitate to reach out or expert dealeres will be more than happy to assist you!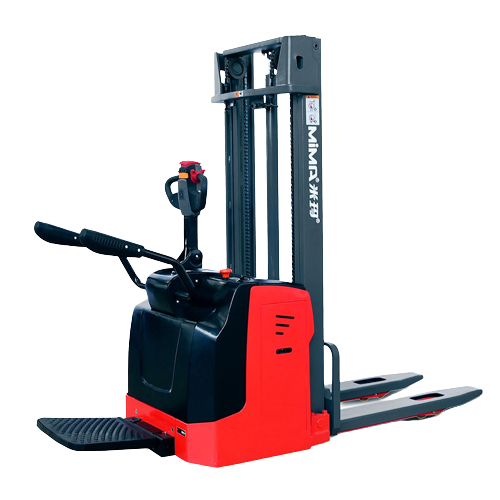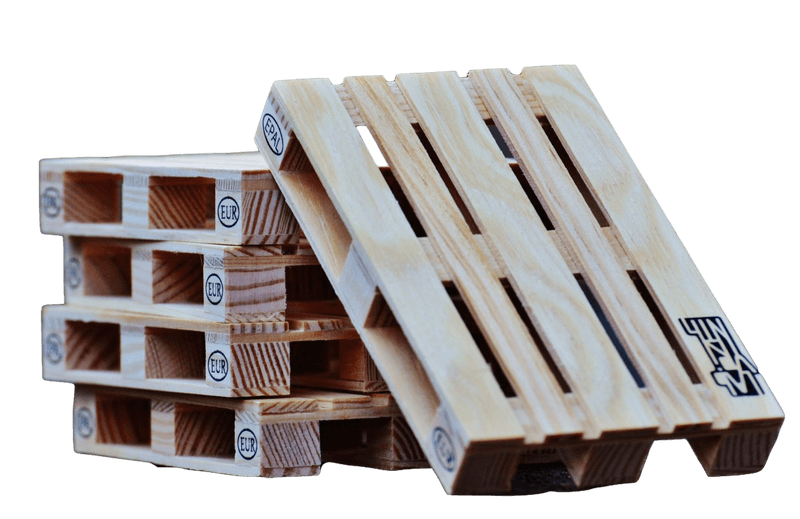 How Does It Work?
Ready to find your ultimate warehouse stacker? Let Forkify do the heavy lifting! Enter your requirements, then sit back and watch the deals roll in!
Popular Warehouse Stacker Brands Frequently Asked Questions
Electric Stackers Vs Electric Pallet Trucks: Which Should I Choose?
If you're looking for material handling equipment, you may be wondering whether an electric pallet truck or an electric stacker is the better choice. Here's what you need to know:
Electric Pallet Trucks An electric pallet truck, also known as a pallet jack, is designed to move pallets from one location to another on flat surfaces. They are typically used for short-distance transport, such as within a warehouse or distribution centre. Electric pallet trucks are ideal for small to medium warehouses that require high manoeuvrability and quick load transfer.
Electric Stackers An electric stacker is designed to lift and move pallets or materials to higher levels, such as onto a shelf or rack. They can be used in narrow aisles and confined spaces, making them ideal for warehouses with limited space. Electric stackers can handle heavier loads and generally come with adjustable forks to accommodate different sizes and shapes of loads.
So, which one should you choose? It depends on your specific needs. If you're primarily transporting pallets on flat surfaces within a warehouse, an electric pallet truck may be the better choice. But if you need to store and transport pallets to higher levels, an electric stacker may be more suitable.
Consider the size of your warehouse or facility, the weight and size of your loads, and the working environment when deciding between an electric pallet truck and an electric stacker. Ultimately, both pieces of equipment can save time and effort.
Which Manufacturer Makes The Best Warehouse Stackers?
There are several manufacturers that make high-quality warehouse stackers. Choosing the best one depends on your specific requirements, such as the size and weight of the loads you need to move, the height of your storage racks or shelves, and your budget. Here are a few well-known manufacturers of warehouse stackers:
Crown Equipment: Offers a variety of electric and manual stackers with lift heights ranging from 62 inches to over 300 inches. Known for their durability, reliability, and ease of use.
Toyota Material Handling: Offers a range of electric and manual stackers, including walkie stackers and reach stackers. Known for producing high-quality and efficient equipment that can handle heavy loads.
Raymond Handling Concepts: Offers a variety of electric and manual stackers, including walkie, rider, and reach stackers. Equipment is designed for reliability and durability, with features such as sturdy frames and high-capacity batteries.
Yale Materials Handling: Offers a range of electric and manual stackers, including walkie pallet trucks and rider stackers. Known for versatility and efficiency, with features such as fully adjustable forks and ergonomic controls.
These are just a few examples of manufacturers that produce high-quality warehouse stackers. It's important to do your research and choose a manufacturer that can meet your specific needs and budget.
Forkify makes this easy by connecting you with a few handpicked dealers based on your requirements!
Do You Need A License in the UK To Operate a Warehouse Stacker?
You don't necessarily need a licence to operate a warehouse stacker, although proper training is required.
Manual Stackers Vs Electric Stackers: Which Is The Best For My Workplace?
When it comes to choosing between a manual stacker and an electric stacker, there are several factors to consider that will help you determine which is best for your workplace. Here are some key differences between the two:
Manual Stackers
Manual stackers rely on human power to lift and move loads. They are typically less expensive than electric stackers and require less maintenance since they have fewer moving parts. However, they may not be as efficient as electric stackers, especially when it comes to moving heavy loads or lifting to higher heights.
Electric Stackers
Electric stackers are powered by batteries and feature electric motors that assist with lifting and moving loads. They are more efficient than manual stackers since they require less physical labour to operate. Electric stackers are ideal for larger warehouses or distribution centres with high volume requirements.
So, which one should you choose? It depends on your specific needs. If you only need to move loads occasionally or within a small space, a manual stacker may be adequate. However, if you have larger or heavier loads, need to lift to higher heights, or require more frequent use, an electric stacker may be a better choice.
Consider factors such as your budget, the size of your workplace, the weight and size of the loads you need to move, and how often you'll be using the stacker when deciding between a manual stacker and an electric stacker. Ultimately, both types of stackers have their advantages and can be beneficial for your business, depending on your requirements.
What Are Warehouse Stackers Used For Generally?
Warehouse stackers are used to move and lift various types of loads, including pallets, boxes, and other materials. They are used in a variety of industries, including manufacturing, retail, and logistics, and are essential for efficient operations in warehouses and distribution centre's. Here are some of the general uses of warehouse stackers:
Moving Pallets: One of the primary uses of warehouse stackers is to move pallets of goods from one location to another, such as from a loading dock to a storage area.
Stacking: Warehouse stackers are used to stack pallets of goods vertically to maximize storage space in a warehouse. This helps to make the most of available space and improve the efficiency of the warehouse.
Reaching High Shelves: Warehouse stackers are designed to reach high shelves, making it easy to store and access goods that are stored at elevated levels.
Loading and Unloading Trailers: Warehouse stackers can be used to load and unload goods from trailers or delivery vehicles. This helps in transporting and storing the goods in the right location inside the warehouse.
Streamlining Operations: Warehouse stackers can help to streamline warehouse operations, making it easier and faster to move goods and increase productivity.
What is a Walkie Stacker Forklift?
A walkie stacker forklift, also known as a pallet stacker, is generally used to lift pallets in large warehouses. The operator needs to walk behind the machine, and it is useful for transporting goods over short distances or lifting pallets when a traditional, bigger forklift isn't required.