Compare Prices for New & Used Electric Forklifts
Find your perfect forklift in easy mode!


Enter Requirements


We Find the Best Deal


Receive your Quote The new way to buy and hire forklifts
We simplify the forklift hire and sales process and save you money! Instead of spending hours researching and contacting local dealers individually, let Forkify do the heavy lifting for free!

Connect with Certified Local Dealers
Enter your requirements and we'll find suitable dealers in your area.

We Find the Best Deals
We search and compare deals from your local dealer to ensure you get the best price.

You'll See Your Savings
We put you in touch with dealers that provide the best value for money, meaning more savings for you.

James L.
Counterbalance in London
Quick and to the point. Found my dealer. No fuss. I will keep Forkify in mind for the future.

Yusuf K
Electric Forklift in London
I found the forklift I needed quickly after using the website and they called with a good price. I use Forkify again next year

Tony S.
Electric Forklift in Norwich
I had no idea there was something like go compare for forklifts. Happy with the service.

Paul R.
Counterbalance in Birmingham
Functional and Practical – The site worked well for my needs. It helped me find my local forklift providers and ended up buying a 10 ton truck cheaper than I found elsewhere

Jan O.
Electric Forklift in Bolton
For me personally I found the forklift I needed. It was very good at making the process quick and easy.
What is an Electric Forklift?
An electric forklift, also known as an electric-powered lift truck or electric stacker, is a type of forklift that is powered by an electric motor rather than an internal combustion engine. Electric forklifts are typically used in indoor settings, such as warehouses and manufacturing facilities, because they do not emit harmful fumes and are quieter than their gas or diesel-powered counterparts.
They are also more energy-efficient than traditional forklifts, making them a greener option for material handling operations. Electric forklifts come in various sizes and lifting capacities and can be custom-built to suit specific industry needs.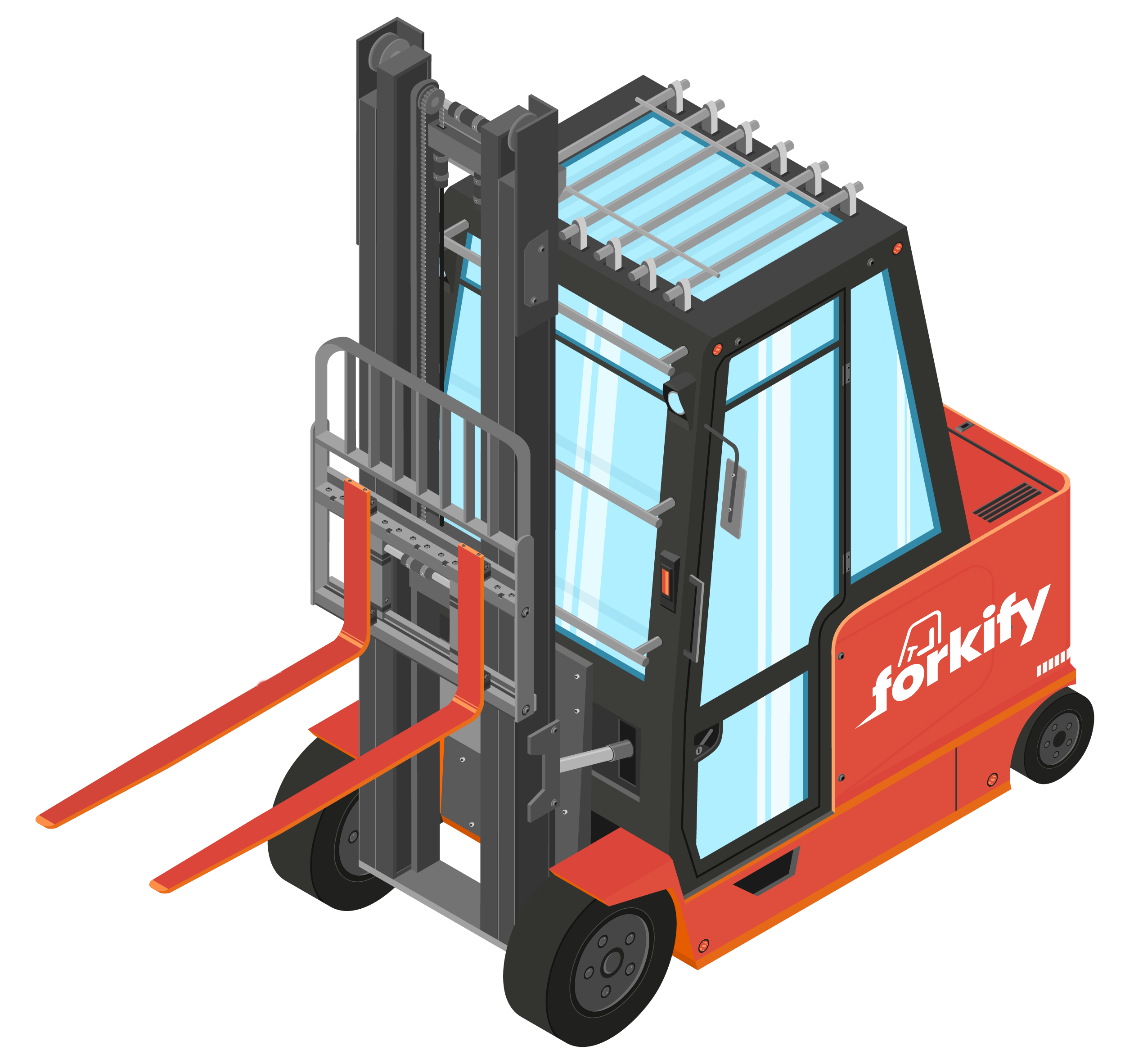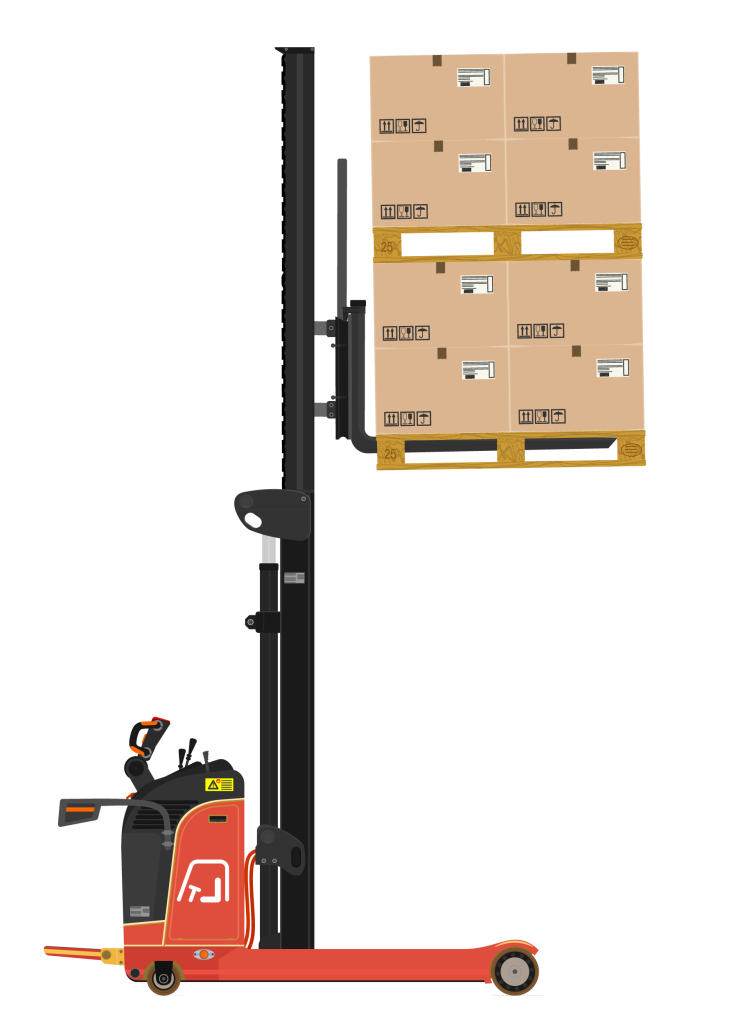 Top Electric Forklift Types
Electric Stackers
The electric stacker is a versatile forklift solution designed to navigate through cramped spaces with ease. It's commonly used in industrial and manufacturing settings to lift and maneuver bulky, flat objects like pallets, tubes, and slabs.
The stacker features horizontal metal prongs that act as arms and are attached to its vertical body. Additionally, the stacker is equipped with wheels at the bottom, enabling the operator to efficiently position the prongs underneath or inside an object for easy lifting and movement.
Take a look at the image provided to see an electric stacker in action.
Electric Counterbalance Trucks
The electric counterbalance trucks are incredibly robust and durable machines, making them ideal for heavy lifting operations. Their weight distribution towards the back end allows them to lift heavy pallets to greater heights effortlessly, without any risk of tipping.
There are many sizes of counterbalance forklift available form small counterbalace forklifts to huge custom built counterbalance forklifts with lift capacitys going up to 35 tonnes!
Furthermore, these trucks are exceptionally well-suited for indoor use due to their quiet and clean operation. They also offer swift battery swapping, significantly reducing downtime.
Electric Pallet Trucks
The electric pallet truck is a highly simplified version of a forklift, designed specifically for moving pallets within trailers or warehouses. Renowned for their effortless handling and agile movement, they are perfect for use in fast-paced environments, including express-mail shipping and quick stock-floor replenishment – thanks to their ability to move swiftly and navigate tight spaces with ease.
Additionally, the availability of both pedestrian and ride-on versions adds to its versatility, making it an ideal machine for various settings.
Find Your Electric Forklift Now
How Much Does an Electric Forklift cost?
*based on 7 day hire in the UK
Top Uses For Electric Forklifts

Warehouse
When it comes to warehouse operations, electric forklifts are a top choice. Their impressive manoeuvrability makes them perfect for navigating through narrow spaces and stacking pallets at various heights. Additionally, they provide efficient transportation for goods across any distance while running smoothly on warehouse floors.

Industrial sites
Electric forklifts are versatile machines that can easily adapt to different industrial situations by using a range of attachments. Not only do they provide efficient loading, but they can also be used for maintenance tasks and various applications without the need for bulky forklift trucks, making them an excellent addition for any company.

Construction
Electric forklifts offer an efficient solution for loading and unloading cpnstruction supplies on the ground, and transporting construction equipment from delivery vehicles to job sites. Specifically designed for outdoor usage, certain electric forklift models can navigate through rough terrain with ease.
Electric Forklift Specification
| | |
| --- | --- |
| Lift Height | 3-6 m |
| Load Capacity | 1,200 – 10,000 kg |
| Lift Duration | — |
| | |
| --- | --- |
| Weight | 500-8000 KG |
| Dimensions (H x L x W) | 2.3m x 3.4m x 1.4m  |
| Ground Clearance | 300-800mm |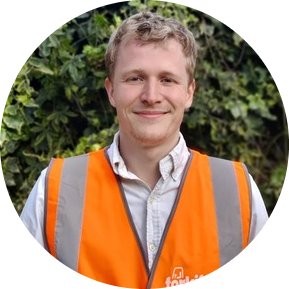 What Our Expert Says
"Electric forklifts are slowly but surely taking over the warehouse industry, as battery life improves and costs decrease. They are mainly still confined to indoor use, but slowly breaking out to construction sites as they become more weather resistant. While the high initial cost to buy puts some people off, they're actually great value long term as fuel prices soar."
Will Bradley, Co-Founder at Forkify
Should I Buy or Hire an Electric Forklift?
While buying an electric forklift may be cheaper if you know the exact model you need, it's also a significant investment. Instead, hiring a forklift for either the whole period or just the initial stage can be highly beneficial for several reasons.
Firstly, when you hire a forklift, all the maintenance and regulatory details are taken care of, making it easier to predict costs and saving you ample time.
Secondly, you'll have the opportunity to test out different models. With so many options available, it can be challenging to select the right one. Hiring different forklifts is the best way to narrow down your search and ensure you make the optimal choice.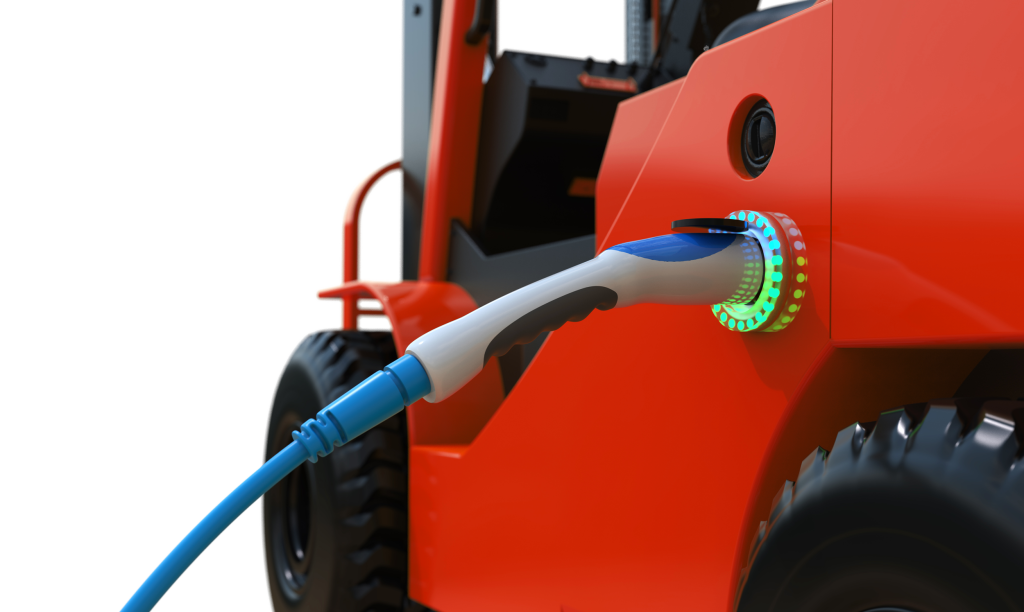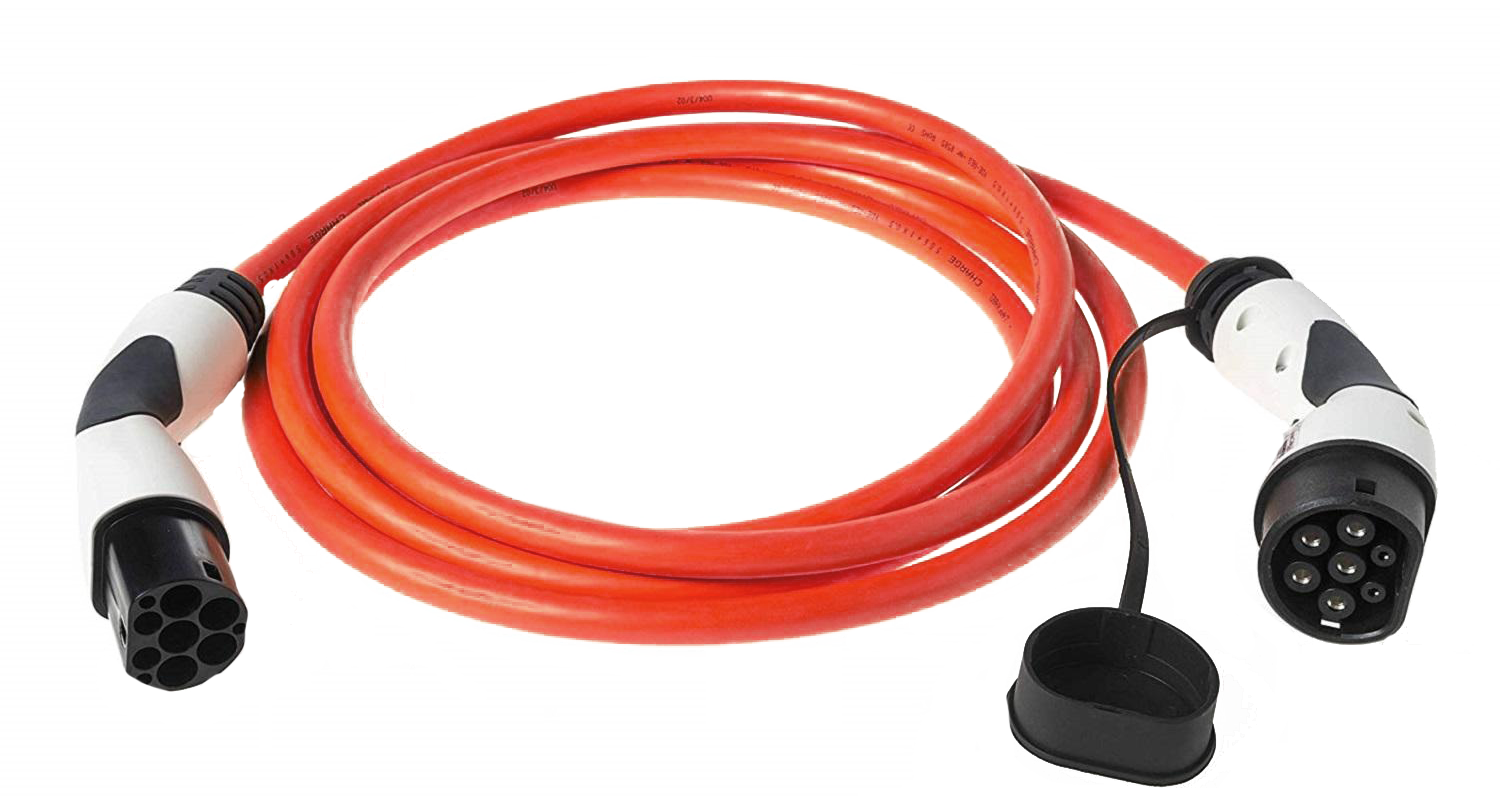 How Does It Work?
Ready to find the best deal for your electric forklift? Let Forkify do the heavy lifting! Simply enter your requirements and we'll aggregate deals from your local dealers.
Popular Electric Forklift Brands Frequently Asked Questions
Can you use electric forklifts outdoors?
To ensure safe usage of electric forklifts outdoors, it's vital to have an IP54 rated lift. With this rating, the components of the forklift are effectively safeguarded against dirt, debris, and liquids. You can check the safety of your forklift for outdoor use by verifying its International Protection (IP) code. Ingress Protection Markings or IP codes are used to indicate the machine's ability to withstand solid particles and liquids.
Are electric forklifts waterproof?
Electric forklifts are not completely waterproof, but they can have a high level of water resistance. Most electric forklifts are designed to operate in damp or wet conditions, but they should not be submerged in water. It is important to follow the manufacturer's guidelines and maintenance schedule to ensure the forklift remains in good working condition and to prevent any water damage to the electrical components.
Gas vs Electric Forklifts: Which is better?
Gas and electric forklifts both have their advantages and disadvantages. Here are some key factors to consider:
Cost: Electric forklifts typically have a higher upfront cost than gas forklifts, but they may be less expensive to operate in the long run due to lower fuel costs and less maintenance required.
Indoor vs outdoor use: Electric forklifts are better suited for indoor use because they emit zero emissions and are quieter than gas forklifts. Gas forklifts are better suited for outdoor use because they can handle rough terrain and heavy loads better than electric forklifts.
Fuel efficiency: Electric forklifts are more fuel-efficient than gas forklifts, which means they can run for longer periods of time on a single charge. Gas forklifts, on the other hand, require more frequent refuelling.
Maintenance: Electric forklifts have fewer moving parts and require less maintenance than gas forklifts. Gas forklifts require more frequent maintenance, which can be more expensive in the long run.
Overall, the choice between gas and electric forklifts will depend on your specific needs and operating conditions. If you require a forklift for indoor use, need a fuel-efficient option with lower maintenance requirements, and are willing to pay a higher upfront cost, an electric forklift may be the better choice. If you require a forklift for outdoor use, need a heavier duty option, and are willing to pay more for fuel and maintenance costs, a gas forklift may be the better choice.
Who makes the best electric forklift?
Toyota has been a leading manufacturer of electric forklifts for many years now but many other reputable companies such as Jungheinrich, Mitsubishi and Crown also produce great quality electric forklifts. Whether you need a forklift for indoor use or outdoor applications, these brands offer reliable, efficient and eco-friendly options. Consider them when making your next forklift investment.
How long do electric forklift batteries last?
Typically, electric forklift batteries can operate up to eight hours when fully charged, however, this may fluctuate based on factors such as the intensity of use and the battery's age. Generally speaking, forklift batteries have a lifespan of around 1,500 cycles or five years, given they are charged daily for 300 days of the year.
Why choose an electric forklift?
Electric forklifts have a significant advantage over their traditional counterparts as they don't require any operating fluids, which means there are considerably fewer moving parts to maintain. As a result, you can significantly reduce your maintenance costs by eliminating the need for regular transmission fluid and oil changes, along with other cooling system fluids. Furthermore, electric forklifts don't require replacing transmission parts, radiators, water pumps, and other engine components, resulting in additional operational savings. Additionally, electric forklifts are environmentally friendly as they don't emit any exhaust fumes, making them a perfect fit for a wide range of indoor and outdoor environments.