Telehandler Hire & Sales
Compare prices on Telehandlers from trusted local dealers.
We've helped customers find the best deals in their area Connect with Certified Local Dealers
Enter your requirements and we'll find suitable dealers in your area.

We Find the Best Deals
We search and compare deals from your local dealer to ensure you get the best price.

You'll See Your Savings
We put you in touch with dealers that provide the best value for money, meaning more savings for you.
What is a Telehandler?
A telehandler is a highly-versatile piece of machinery that is used for lifting and carrying. It's ideal on rough terrain or for when a high reach in a small area is needed. The telescopic forklift is often used on farms to move hay bales but is also a workhorse seen on many construction sites.
Telehandlers are very versatile because of their attachments. This makes them cost-effective, as simply changing the attachment quickly changes the task they perform. A pallet fork turns a telehandler into a forklift with reach, a crane jib turns a telehandler into a crane capable of accessing areas conventional cranes can't. Other telehandler attachments include buckets, claws, tipping skips and lifting hooks.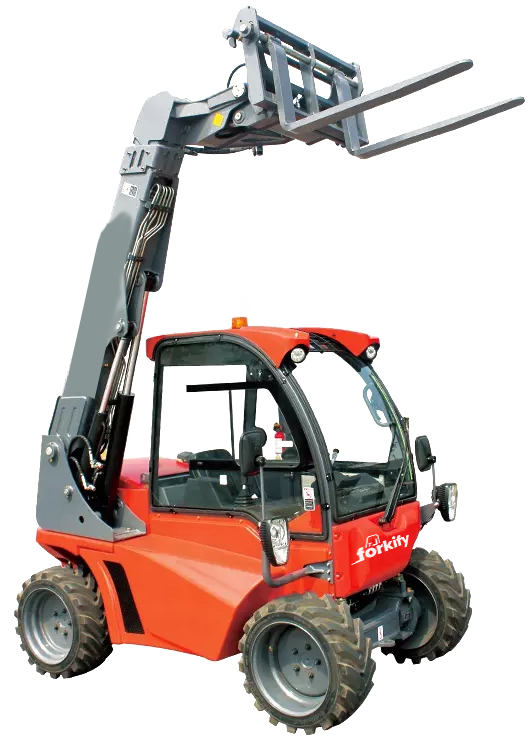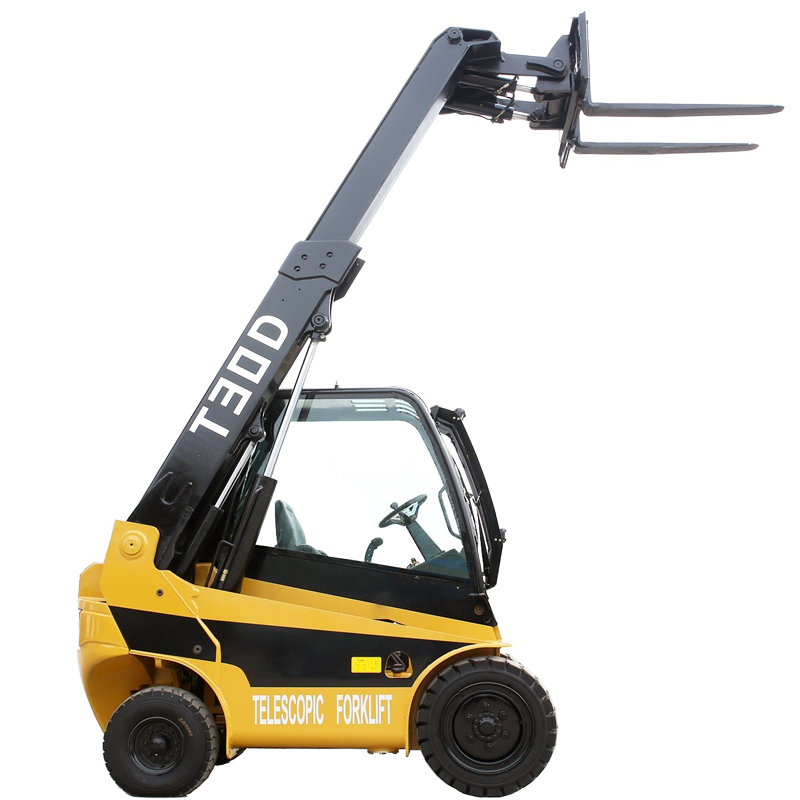 Fixed Boom Telehandlers
These have a fixed cab with a telescopic boom pointing forward. While having a lower range of movement than other types of telehandlers, these prove steadier when handling heavier loads. They also have a longer boom.
Great for sites where space is limited, fixed boom telehandlers offer more carrying and transport options than forklifts, lifting farther and higher.
Whenever equipment or supplies need to be transported over rough terrain or over long distances, these are the guys for the job.
Rotational Telehandlers
Rotating Telehandlers have cabs and booms that can rotate 360 degrees, while the body remains stationary. This allows the telescopic boom a much higher range of movement, especially in tight spaces. It's time-saving too, as you can pick things up
from one area then place them in another without having to manoeuvre the vehicle around.
Although unable to raise the same weight and height as fixed boom telehandlers, these versatile machines have outstanding capabilities and are increasingly being seen on construction sites.
Heavy Lift Telehandlers
Heavy Lift telehandlers do just what they say on the tin. Able to cope with the most demanding of loads, they're found in manufacturing, the mining industry, ports, and other such places where heavy-duty lifting is the order of the day.
They combine a speedy performance, high stability and reliability in extreme conditions. Easy on fuel, great on manoeuvrability, these machines can deal with up to 50 tonnes.
Find Your Telehandler Now
How Much Does a Telehandler Cost?
*based on 7 day hire in the UK
Top Uses For Telehandlers

Lifting, Moving and Placing Heavy Loads
Telehandlers can move items several meters or more above ground level safely and efficiently, whereas forklifts cannot. Because telehandlers are built to perform on rough terrain and uneven surfaces, they can also be used as cost-effective alternatives to cranes on construction sites.

Clearing Sites
Telehandlers clear up areas brilliantly. Fitted with bucket attachments, they can load, carry and then dump waste. In cold weather, a snow plough attachment on the front of these four-wheel-drive machines will soon shift piled-up snow from site entrances, giving access and making it safer to work. Brush attachments are also available.

A Raised Work Platform
A telehandler can be fitted with a work platform attachment so workers can safely and comfortably access high areas such as when they need to work on power lines or streetlights. Work platforms are sturdy, with guard rails and non-slip floors for safety.
Telehandler Specification
| | |
| --- | --- |
| Lift Height | 4m -17m  |
| Lifting Capacity | 2000kg -10,000kg |
| Lift Duration | 30-90 s |
| | |
| --- | --- |
| Weight | 4000kg – 8000kg |
| Dimensions (L x W x H) | 3.5m x 1.5m x 2m (Avg.) |
| Ground Clearance | 0.23m – 0.48m |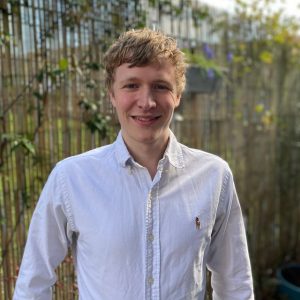 What Our Expert Says
"Telehandlers are an absolute must-have on construction sites these days, thanks to their power, versatility, and ability to operate on uneven ground. By making use the wide array of attachments available, you can use a telehandler like a traditional forklift, a crane, or even an aerial work platform. They are truly the swiss army knife of forklifts! "
Will Bradley, Co-Founder at Forkify
Should I Buy or Hire a Telehandler?
It depends! If you're managing a long term project, then buying a telehandler is more cost effective. However, you need to factor in the cost and time it takes to store, maintain and insure them, not to mention the cost of extra attachments.
These costs can be unpredictable, which is why some construction site managers opt to hire telehandlers, even if by this ends up becoming more expensive. When hiring a telehandler, all the maintenance and regulatory stuff is taken care of, giving you complete peace of mind and control of you balance sheet. 
The telehandler market is almost 90% rental, indicating renting a telehandler is the best choice for most companies. When you rent, you also rent a model tailored for each job, with access to the latest tech.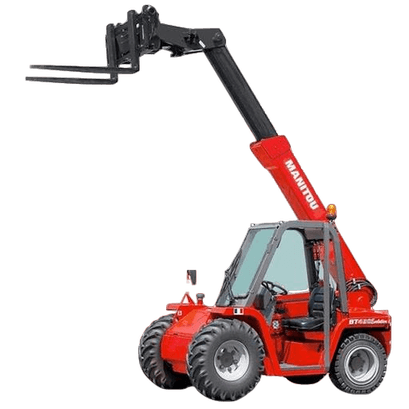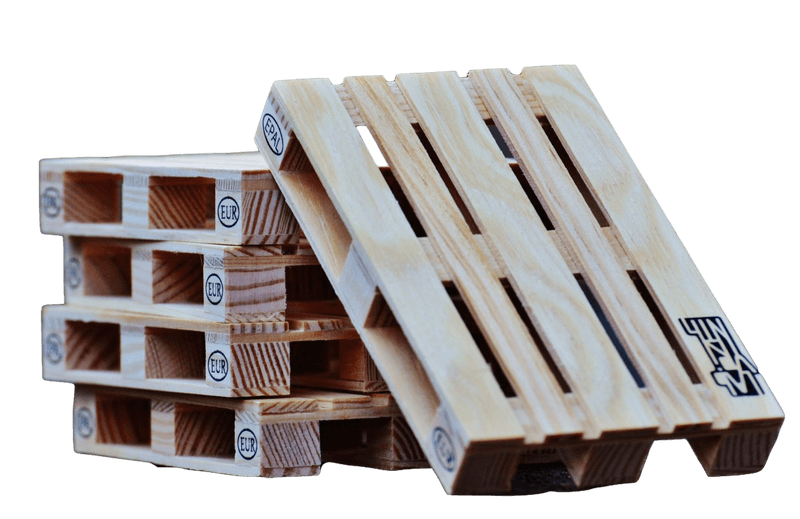 How Does It Work?
Submit your Telehandler requirements and let Forkify do the heavy lifting! We'll connect you with our network of local dealers, meaning you can sit back and compare deals to find the best fit for your business!
Popular Telehandler Brands Frequently Asked Questions
Is a telehandler the same as a forklift?
Telehandlers have a longer and higher reach than traditional forklifts, and furthermore can have a mass of attachments added to change their use so are much more versatile. Furthermore, a rotational telehandler is able to manoeuvre better than a classic forklift in small spaces, not having to drive back and forth and thereby saving a lot of work time.
What are telehandlers used for?
They have a wide range of uses in agriculture, construction and industry ranging from moving, lifting and placing heavy objects; to clearing; to carrying a raised platform; to ploughing dirt and sand to even towing.
What size telehandler do I need?
Telehanders come in sizes from 4m to 20m. Before choosing which size to hire, you need to look at your jobsite and the terrain as well as check the individual model's load chart. If in any doubt, contact us and we can advise.
Generally speaking –
Light Telehandlers with a reach of 5-7 metres are great for everyday agricultural use, such as moving hay bales; or light-medium duties on general construction sites or places where you require an all-terrain forklift.
Standard Telehandlers with a reach of 8-18 metres are better for higher volume agricultural work. Perfect in wet and muddy conditions or on rough terrain, they're the right choice for general heavy lifting and clean up on construction sites.
19 metres+ reach Telehandlers are best if you want a small crane or an elevated work platform. They're also excellent for loading trucks or hoppers that are high-sided. Their increased size means they have better ground clearance for waste management.
Which telehandler is the best?
This obviously depends on your project. However JLG is the most popular brand, capturing around 20% of the market share, closely followed by Skytrak. Other popular brands include Caterpillar, JCB, Genie (each accounting for around 15%). 
How long do telehandlers last?
Telehandlers generally start going downhill between 7-10k operating hours.
How much weight can a telehandler lift?
It depends on the type of telehandler and size. Heavy-lift telehandlers can lift up to 50 tonnes. Fixed Boom and Rotational Telehandlers have a maximum lift capability ranging from 4,400 to 15,000 lbs, depending on their size. Reach, however, comes into the equation as maximum lift capability cannot be reached at maximum reach.