Electric Pallet Trucks Hire & Sales
Find the best prices on electric pallet trucks from your local dealers.
We've helped customers find the best deals in their area Connect with Certified Local Dealers
Enter your requirements and we'll find suitable dealers in your area.

We Find the Best Deals
We search and compare deals from your local dealer to ensure you get the best price.

You'll See Your Savings
We put you in touch with dealers that provide the best value for money, meaning more savings for you.
What is an Electric Pallet Truck?
Electric pallet truck is a motorized material handling device used to move or lift up heavy pallets up to relatively small heights than that of a proper fork lift. That is why they are considered the simpler versions of the forklifts. An electric pallet truck is equipped with a battery and a throttle on the handle to move and steer it in any direction. Electric Pallet trucks are mostly used in warehouses to carry and transfer pallets either within the warehouse or to carry them to a loading vehicle to transfer them from warehouse to any desired place.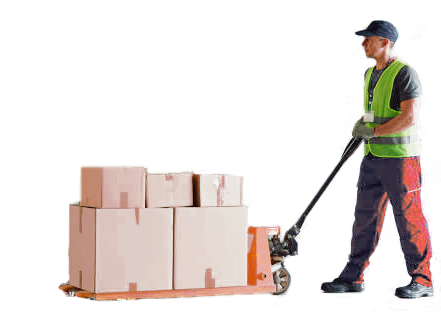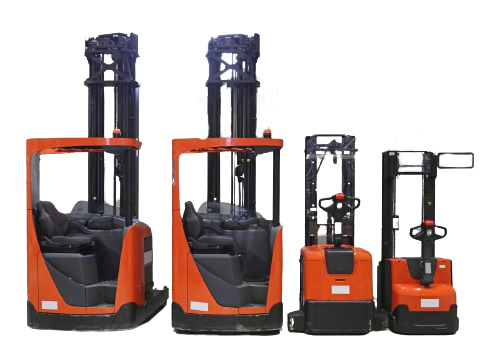 Top Electric Pallet Truck Types
Electric Walkie Stacker
This type is powered by rechargeable battery and usually used in standard warehouses. It requires the operator to walk along with or behind the pallet truck. It is well suited for mid-sized to heavier loads.
Rider
This type is also equipped with rechargeable battery and usually used in large warehouses but has a platform on which the rider can stand and can access the controls. It is well suited for heavier loads due to its large size.
Off Road
When pallets are to be transferred/lifted outside the warehouses on uneven surfaces, off road electric pallet trucks are your survival kits. They are specifically designed to run on bumpy/rough surfaces like construction sites etc.
Find Your Electric Pallet Truck Now
How Much Does an Electric Pallet Truck Cost?
*based on 7 day hire in the UK
Top Uses For Electric Pallet Trucks

Courier or Logistic Company Warehouse
Consider a warehouse of a company like UPS or FedEx. Hundreds of packages are being brought into and taken away from the warehouse. It implies that multiple vehicles bring in and take away these packages on a daily basis. In this situation an electric pallet truck is of great use which can transfer the packages at an efficient rate and keep the work going.

Small Scale Business
A small-scale clothing brand may have private warehouses with relatively a small area and limited inventory arranged in a specific order. This means that certain products have to be moved throughout the warehouse to make sure everything belongs to their specific position. A worker can use it to easily position the items throughout the warehouse using an electric pallet truck.

Ports
Electric pallet trucks are to be found on the ports due to their high efficiency, better maneuverability, excessive usage and easy handling. These trucks proficiently transfer incoming shipments to or from the warehouses easing the transportation process.
Electric Pallet Truck Specification
| | |
| --- | --- |
| Fork Length | 10-40 m |
| Load Capacity | 1000-2000kg |
| Service Lifespan | 8,000-10,000 hours |
| | |
| --- | --- |
| Weight | Up to 500kg |
| Dimensions (LxW) | 1.5×0.0.6m |
| Ground Clearance | 50-180mm |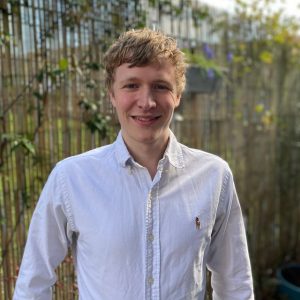 What Our Expert Says
"Electric Pallet Trucks are the forklift equivalent of ninjas. Quiet, nimble, and devastatingly effective. They've become the go-to tool for e-commerce warehouses in particular, thanks to their versatility. They're also quiet and eco-friendly, a nice bonus."
Will Bradley, Co-Founder at Forkify
Should I Buy or Hire an Electric Pallet Truck?
Due to their relatively low price point, many warehouse managers opt to buy rather than hire, as this is far better value over the long term if you have the cash for the initial investment. Hiring is also an option however if you prefer to minimise up front costs and not worry about maintenance, insurance etc.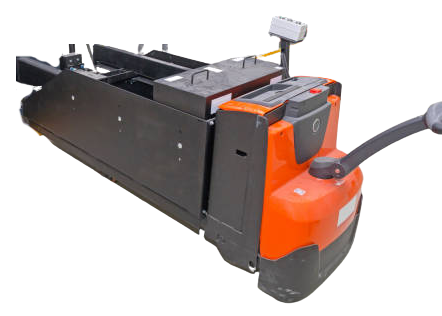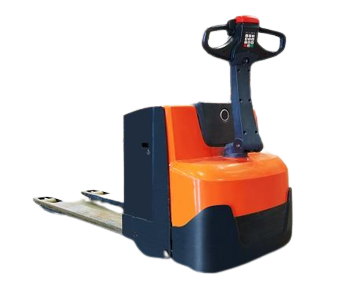 How Does It Work?
Ready to find your ideal electric pallet truck? Let Forkify do the heavy lifting! We'll compare prices for trusted, local dealers, so you can sit back and choose the best deal!
Popular Electric Pallet Truck Brands Frequently Asked Questions
What is the best electric pallet truck brand?
The "best brand" is defined as per your requirements. Multiple manufacturers like EP, STILL, TCM, JUNGHEINRICH, TOYOTA, GLOBAL INDUSTRIAL, LINDE, CLARK, ULMA, GRAM, TERBERG, NOBLELIFT, provide a wide range of electric pallet trucks with varying capacities and functionalities to best suit to your needs of warehouse. Read our guide on best EPT brands > 
How much can an electric pallet truck lift?
An average electric pallet truck can lift a weight up to 2000kgs. But some manufacturers are leaping progress and trying to build electric pallet trucks that have a capability to lift up to 6000-7000kg. These are customised electric pallet trucks used to carry and transfer heavy machinery and are made on special order.
How fast do electric pallet trucks go?
The speed of an electric Pallet truck depends on different factors like power of battery, size of the device and load carrying capacity of the device. A fully loaded electric pallet truck can go up to a speed of 6.2 mph. However different companies are raising the bar and manufacturing electric pallet trucks which can attain a speed of about 6.9 mph.
Do you need a license for an electric pallet truck?
No, one does not need a license to drive an electric pallet truck. However a worker operating the device needs to have a complete understanding of the device. Thus most companies either demand a certificate proving that the worker can operate the machine efficiently or provide a training to do so.
Can you use electric pallet trucks outside as well as inside?
Most electric pallet trucks can be used outside, however they're not designed for rough terrain and adverse weather conditions. If you plan on using your electric pallet truck outside mainly, we'd recommend looking at a rough terrain electric pallet truck.
What's the difference between an Electric Pallet truck, an electric pallet jack, and an electric pump truck?
Essentially there is no difference.
Electric pallet truck, electric pallet jack and electric pump truck refer to a same material handling device. It is a battery operated, energy saving, efficient device used to transfer different products in a facility like a warehouse of a company.