Reach Truck Hire & Sales
Find the best prices on reach trucks from your local dealers.
We've helped customers find the best deals in their area Connect with Certified Local Dealers
Enter your requirements and we'll find suitable dealers in your area.

We Find the Best Deals
We search and compare deals from your local dealer to ensure you get the best price.

You'll See Your Savings
We put you in touch with dealers that provide the best value for money, meaning more savings for you.
What is a Reach Truck?
Reach truck is another important addition in warehouses for equipment handling. Reach trucks are specifically designed for material handling in narrow aisles with safety and accuracy.
They have two forks or outer legs that carry and distribute the weight of the pallets. The wheels are positioned at the back, under the driver's cabin. The driver has to sit sideways in reach trucks. 
They are more compact than the counterbalance forklifts and offer lesser bending radius to provide best operation in constricted aisles. Reach truck doesn't use any counterweights instead the battery and stabilising legs acts as the counterbalance. Reach trucks can lift heavy weights to great heights as in restricted areas.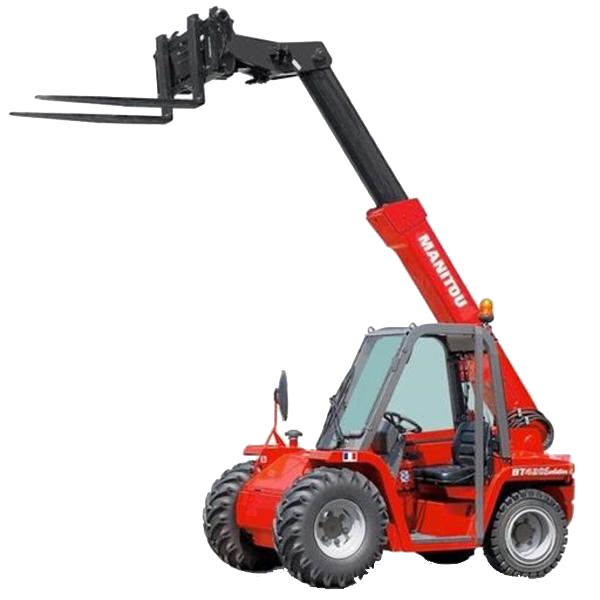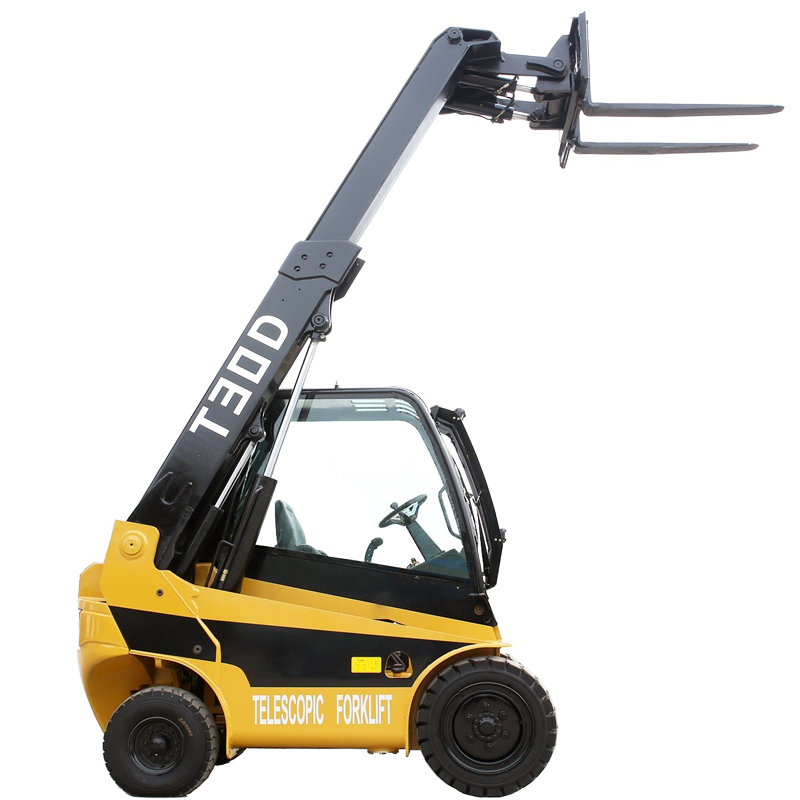 Pantograph Reach Truck
This type of reach trucks uses scissor type design to extend the forks forward for lifting the weights. This mechanism of reach trucks places the center of the gravity away from the mast and the main body, making it a bit risky. However this type is used to lift heavier pallets and can be used in stacking, re-arranging and moving the warehouse inventory.
Moving Mast Reach Truck
Moving Mast reach trucks uses hydraulic system to move the entire mast forward for lifting purpose. Since the whole mast is moving, the center of the gravity remains close to the body, hence providing better stability and minimize the risk. Also, moving mast reach truck comes with the better ground clearance due to large diameter wheels.
Find Your Reach Truck Now
How Much Does a Reach Truck Cost?
*based on 7 day hire in the UK
Top Uses For Reach Trucks

Cold Storage Warehouse
Consider a cold storage warehouse like for dairy products or ice-creams. Reach trucks helps in placements of the pallets in a highly efficient manner and specially designed to be water, moisture and rust-resistant. Reach trucks can move speedily in the warehouse and put the pallets in the racks efficiently and securely.

Small Business Warehouse
A small ecommerce brand may have limited space warehouse and have to go for vertical stacking to maximize its space usage and safety of all the products. Reach trucks can prove to be really efficient in this scenario as they can support perpendicular stacking; safely placement of individual items and ensures movement of vehicle in restricted aisles.

Books Publication House
Reach trucks are very useful in lifting heavier loads. A books publication house's warehouse which has hundreds of books with thousands of copies of each books piled up in the warehouse needs an efficient, robust vehicle to put the books to elevated heights without compromising on the safety of books. Reach trucks can corroborate in this situation and can provide an efficient solution to all the problems at warehouse.
Reach Truck Specification
| | |
| --- | --- |
| Lift Height | Up to 14m |
| Load Capacity | 1,000 – 4,000 KG |
| Service Life | Up to 8,000 – 10,000 hours |
| | |
| --- | --- |
| Weight | Up to 5,000kg |
| Dimensions | Length: 2.5m, Width up to 1.5m |
| Ground Clearance | Up to 100mm |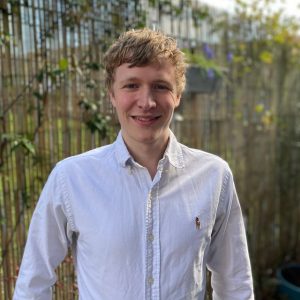 What Our Expert Says
"Essentially counterbalance trucks but when space is a bit limited. Don't be fooled though by their reduced size, these guys can still lift! "
Will Bradley, Co-Founder at Forkify
Should I Buy or Hire a Telehandler?
Hiring a reach truck is most suitable when you have a smaller scale warehouse, limited budget, incoming or outgoing inventory is not very frequent and you cannot accommodate the maintenance budget in your tight pocket.
On the other side, if you want to own a reach truck, you must have a suitable initial spending with a financial plan for maintenance. Buying a reach truck would not only add in your property but also ensures 24/7 availability of the vehicle.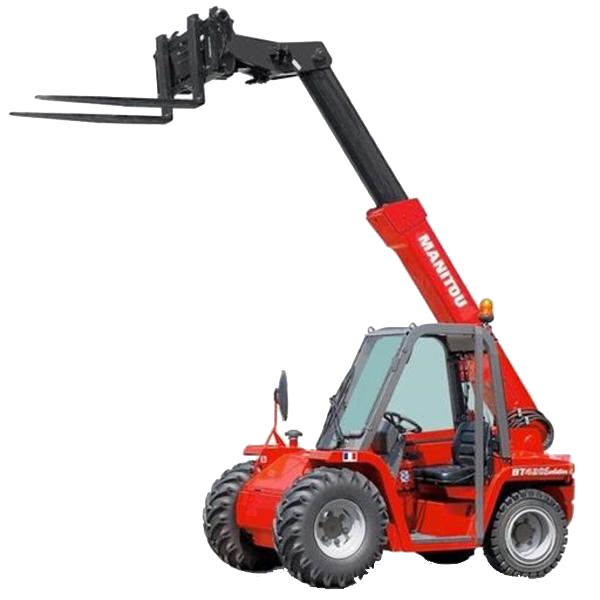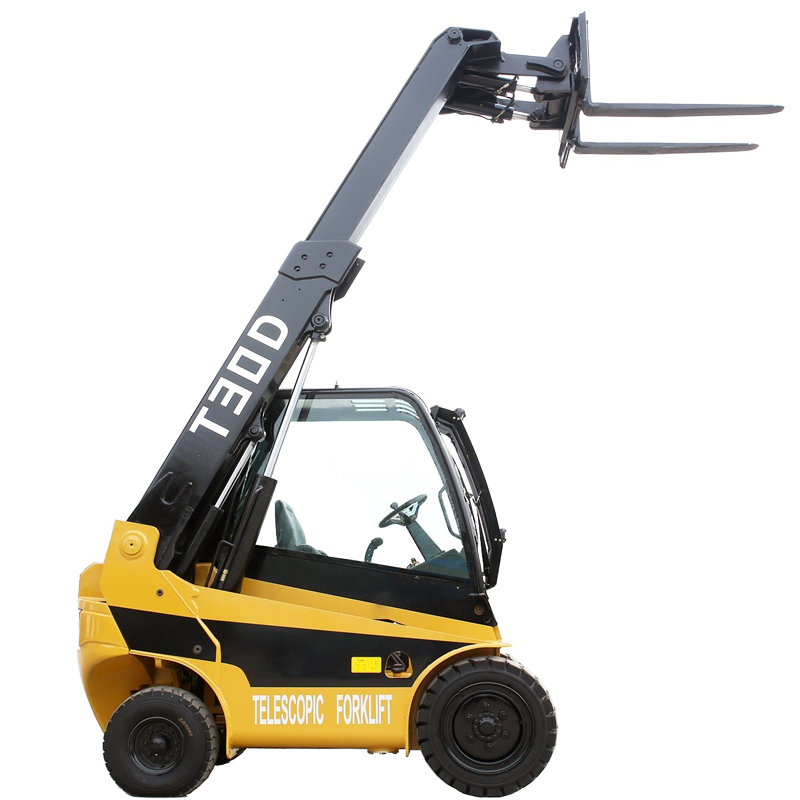 How Does It Work?
Submit your Reach Truck requirements and let Forkify do the heavy lifting! We'll connect you with our network of local dealers, meaning you can sit back and compare deals to find the best fit for your business!
Popular Reach Truck Brands Frequently Asked Questions
What are reach trucks used for typically?
Reach trucks are explicitly designed for tightest working space warehouses and offer extreme help in stacking the pallets to extending heights. They are the compact solution to vertical stacking in a warehouse and promotes efficient and stable working operation for heftier weights.
Which manufacturer makes the best Reach Truck?
Reach truck manufacturers like TOYOTA, KION, JUNGHEINRICH, CROWN, GLOBAL INDUSTRIAL, LINDE, CLARK, COMBILIFT, and TAILIFT provide a wide range of reach trucks with varying capacities and functionalities to best suit to your needs of warehouse. You can always go through catalogues provided by these manufacturers to select the most practical solution for your warehouse.
Do you need a license to operate a reach truck in the UK?
There is no specific license required for driving a reach truck. However, one cannot drive reach truck without proper training. Most of the clients and warehouse owner demand a training certificate from the FLT driver or can offer on-site training before hiring a driver. Certified training license can be acquired from any of the government allowed institutions.
How much do reach trucks cost?
The cost of reach trucks can usually range from £10,000 to £30,000+. The upper limit can go higher depending upon the accessories and/or extending load capacity or height. However the prices can significantly reduce if instead of buying, hiring of reach trucks temporarily is opted for the warehouse.
What is a high reach truck?
High reach trucks are specifically designed reach truck to lift the weigh to high altitudes in restricted areas with added safety, efficiency and proficiency. High reach trucks allow the vertical storage in warehouses thus maximizing the given space. They can lift the weight up to 18m which is not possible with regular forklifts.
Order pickers vs. Reach Trucks: What's the difference?
Order pickers have an added platform for the worker to go up to the rack level in inventory for manual picking. While, reach trucks doesn't allow the operator's movement from the cabin. He stays in the cabin and only the packages are moved mechanically.  Reach trucks are specifically used for narrow-aisles warehouses.