Scissor Lift Hire & Sales
Find the best prices on scissor lifts from your local dealers.
We've helped customers find the best deals in their area Connect with Certified Local Dealers
Enter your requirements and we'll find suitable dealers in your area.

We Find the Best Deals
We search and compare deals from your local dealer to ensure you get the best price.

You'll See Your Savings
We put you in touch with dealers that provide the best value for money, meaning more savings for you.
What is a Scissor Lift?
Scissor lifts can be described as a type of manlift typically found in facility and construction applications.  They're designed to lift up workers and their tools to heights that range from 5.9 m to 17.9 m.  
Scissor lifts are typically self-propelled machines with a lifting mechanism that functions like scissors when the platform is raised and lowered.
A scissor lift is further divided into slab scissor lifts or rough terrain scissor lifts, based on the application for which it is designed.  These compact machines have solid, non-marking tires and are designed to be used on concrete slabs.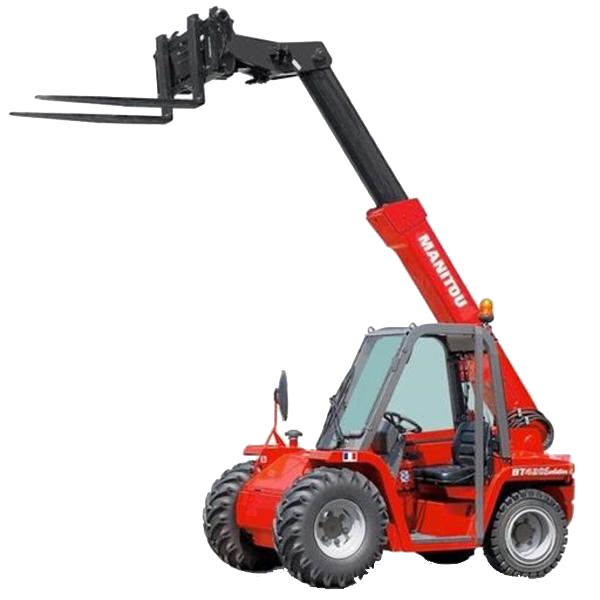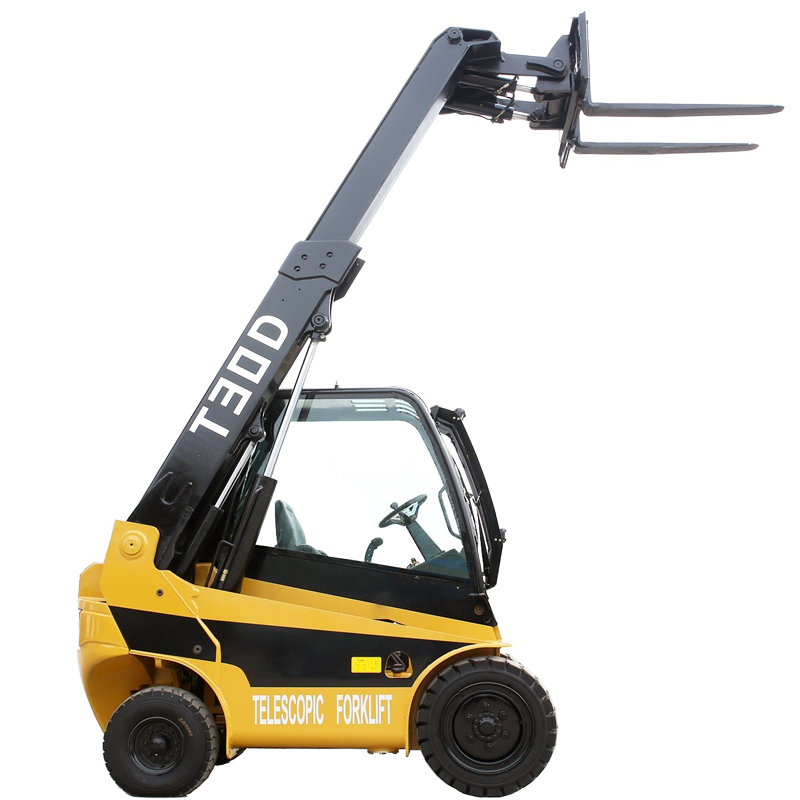 Pneumatic Scissor Lifts
A pneumatic scissor lift is powered by air without any electrical or hydraulic systems.  The lift is raised and lowered using air pressure alone.  This makes the pneumatic scissor lift extremely clean, easy to maintain, and the ideal lift for projects with a focus on being environmentally friendly.  
Moreover, as they don't require electricity, they have a wide range of applications which includes being used in areas that are explosion prone or in extreme temperatures.
Hydraulic Scissor Lifts
Hydraulic scissor lifts use either compressed air or an electric motor to work. By pushing or draining hydraulic liquid from cylinder to cylinder, the scissor lift can be raised or lowered as necessary.
These types of lifts can be used either indoors or outdoors and are commonly advised for operations on construction sites, infrastructure projects, or in warehouses.
These lifts have a higher risk of environmental leaks than pneumatic scissors, but they do provide greater for than pneumatic.
Truck-mounted Scissor Lifts
This type of scissor lift is one that is mounted on a truck.  This offers users a lot of flexibility as it is possible to move around easily and quickly.  
If work needs to be done at various locations such as streetlight maintenance or traffic signal work, a truck-mounted scissor lift is very practical.  The truck engine generally provides the power. However, battery-powered mounted lifts are also available.
Find Your Scissor Lift Now
How Much Does a Scissor Lift Cost?
*based on 7 day hire in the UK
Top Uses For Scissor Lifts

Indoor Maintenance In Spaces With High Ceilings
Many buildings such as hospitals, libraries, and schools have high ceilings, and ladders alone do not offer a safe way for maintenance to be done at such heights.  With scissor lifts, maintenance workers are also able to always have all their materials and tools with them. 

Sign Maintenance
In sign maintenance, it is essential to have a larger platform to conduct the necessary work safely.  The benefit of scissor lifts is that it can often also be used on uneven or sloped terrain making it easy to access signs in all areas.

Warehouse Organisation
In warehouses, there are often very high shelves that need to be accessed on a regular basis.  Scissor lifts are ideal for this due to their safety features, but also, their ability to function in tight spaces.
Scissor Lift Specification
| | |
| --- | --- |
| Lift Height | 3-6 m |
| Load Capacity | 3000-10000 KG |
| Lift Duration | 30-90 s |
| | |
| --- | --- |
| Weight | |
| Dimensions (L x W) | 2m x 1.2m  |
| Ground Clearance | 300-800mm |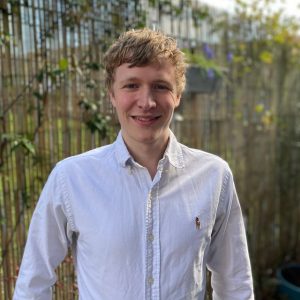 What Our Expert Says
"Scissor lifts are ideal for those hard-to-reach places, and consequently have a wide range of uses. They can often eliminate the need for scaffolding, potentially saving you thousands of pounds."
Will Bradley, Co-Founder at Forkify
Should I Buy or Hire a Scissor Lift?
The decision to buy or hire a scissor lift depends on a couple of different factors depending on your business needs and long-term plans.  While it may be cheaper to buy a scissor lift if you plan to use one in the long run, it has the downsides of maintenance and inspections to pay for out of pocket.  
If you decide to buy one, make sure that is appropriate for all the spaces you want to use it for (for example, is the working height appropriate for all the envisioned tasks?).  
If you decide to rent, you are able to try out different machines and choose the most applicable for the task at hand without worrying about costs associated with repairs, storage, and maintenance.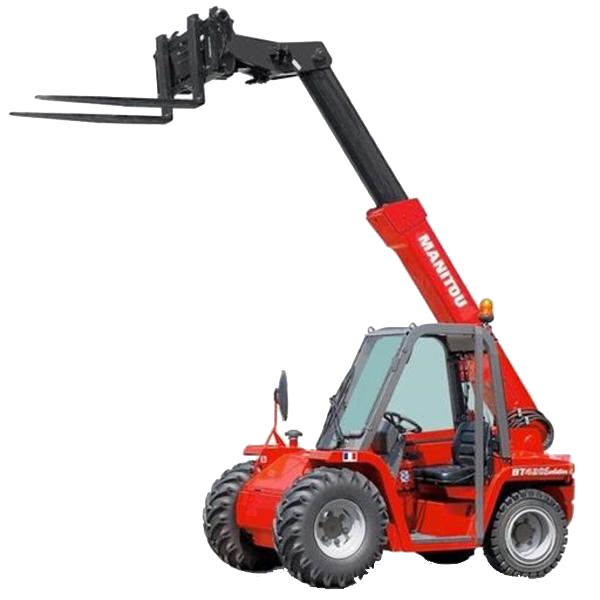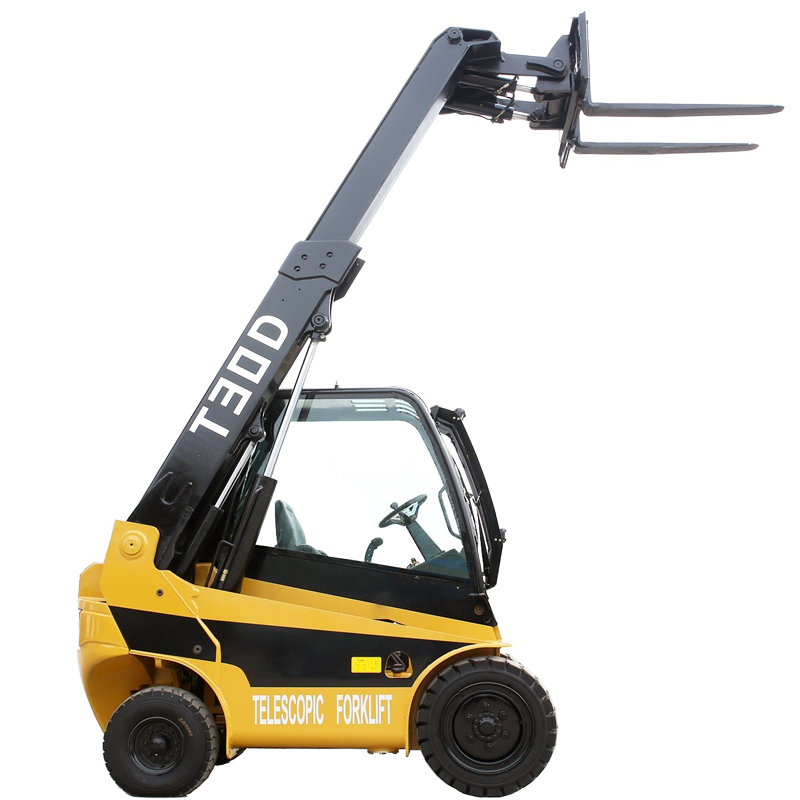 How Does It Work?
Ready to find the perfect scissor lift deal? Let Forkify do the heavy lifting! Simply enter your requirements and we'll aggregate deals from local dealers. 
Popular Scissor Lift Brands Frequently Asked Questions
Who Makes The Best Scissor Lifts?
The best scissor brand depends on what someone's exact needs are as different brands produce scissor lifts for slightly different tasks.  There are, however, a few top brands that should be considered when narrowing down your choices for the best scissor lift. These are Genie, Snorkel, JLG, Skyjack and MEC.
How High Can Scissor Lifts Reach?
Most scissor lifts have platforms heights between 3 m and 14 m.  However, scissor lifts for certain specialist applications are also available and they can lift up to 22 m high.
How Often Do Scissor Lifts Need To Be Inspected?
A brief inspection needs to occur before every shift to ensure optimal safety and to catch issues early on.  Scissor lifts need to be inspected by mechanics every 90 days (or at 150 hours of use if this occurs before the 90-day period).  Annual inspections should not exceed 13 months since the last inspection.
What Is The Difference Between a Scissor Lift and a Boom Lift?
A boom lift offers more flexibility than a scissor lift given that its hydraulic arm can move around obstacles.  A boom lift is also able to extend to a higher elevation.  However, scissor lifts are equipped with a larger platform meaning it is better able to lift multiple people with their tools and materials.
What Are Scissor Lifts Usually Used For?
Scissor lifts have an extensive range of applications in operations where only up-and-down mobility is required for workers.  While it is most commonly used indoors in spaces with high ceilings, for example, they are also capable of working outdoors on uneven terrain.
What Is The Smallest Scissor Lift?
The GENIE GS1330 is regarded as the smallest scissor lift on the market at the time of writing with a length of 1.4 m and breadth of 0.78 m.  It has a 5.9 m working height and can even fit through a normal doorway.