Sideloader Forklift Hire & Sales
Find the best prices on sideloader forklifts from your local dealers.
We've helped customers find the best deals in their area Connect with Certified Local Dealers
Enter your requirements and we'll find suitable dealers in your area.

We Find the Best Deals
We search and compare deals from your local dealer to ensure you get the best price.

You'll See Your Savings
We put you in touch with dealers that provide the best value for money, meaning more savings for you.
What is a Sideloader Forklift?
The Sideloader forklift is a powerful, robust and a highly reliable electrical vehicle which is used to lift loads. As the name suggests, Sideloader forklifts lifts the weight from sides thus maximizing the view for the operator and specifically to be used in narrow aisles where standard forklifts can be difficult to operate.
They are highly suitable for long loads such as woods, pipes and steel sheets as they can be lifted in a longitudinal manner. Sideloader forklifts can lift up to 8000kgs and are regarded as a valuable and rough-and-tough addition to warehouse apparatus handling equipment. They can be used on rough terrains and can lift loads up to 7.0m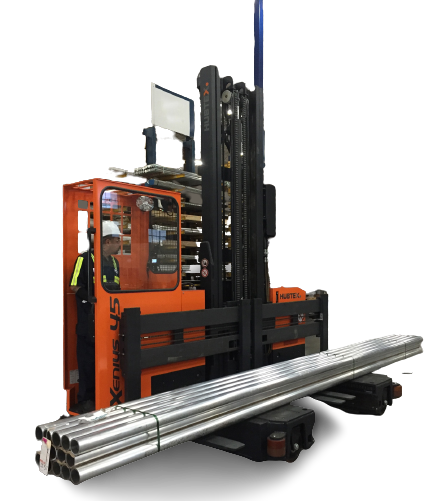 Top Sideloader Forklift Types
With respect to engine type or fuel type, side load forklift are categorised in three categories
Diesel
Used for heavy duty equipment lifting

Not environment friendly
Cheaper to buy
Diesel Re-fuelling can be costly with the passage of time
LPG
Used for lighter to medium loads

Environment friendly as compared to diesel
A mid-way between diesel and Electric w.r.t. pricing
Fuel can be costly and sometimes unavailable
Electric
Environment friendly- almost zero emissions

Higher initial cost
Long term application & no strain of fuel
Battery's lifespan must be considered
Used for lighter to heavier loads
Find Your Sideloader Forklift Now
How Much Does a Sideloader Forklift Cost?
*based on 7 day hire in the UK

Steel/Concrete/Plastic Industries
Sideloader forklifts are extensively used in steel, concrete and plastic industry warehouses and factories due to their ability to effectively lift carry and travel with long and heavy loads. From poles, to sheets, to wood logs, to heavy industry equipment, Sideloader forklifts provide an unsurpassed usage than any other warehouse lifting vehicle.

Ports
Sideloader forklifts and multidirectional forklifts are widely put into use on ports where cargo shipments arrives. Since they are perfectly adaptable to rough surfaces, these forklifts provide an easy way out to transport the heavy equipment from ships or loaders to warehouses and then stacking in the warehouse. 

Growing Company Warehouse
If any company is growing at an exponential speed, arranging a separate or new facility can be very costly. In such scenarios, VNA (very narrow aisle) warehouses are suggested and existing facility is updated and used to cater maximum area available. In VNA warehouses, multidirectional sideloaders are the most appropriate equipment suggested to stack, load/unload, and organize the inventory due to their extreme manoeuvrability.
| | |
| --- | --- |
| Fork Length | Up to 2.0m |
| Load Capacity | 2,500-8,000kg |
| Service Life | Up to 9,500 hours |
| | |
| --- | --- |
| Weight | Up to 11,000kg |
| Dimensions | Length up to 5.3m, Width up to 5.0m |
| Ground Clearance | Up to 250mm |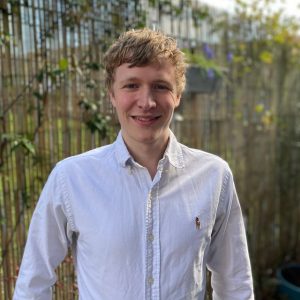 What Our Expert Says
"Sideloader forklifts are brilliant for visibility and lifting long loads, like logs, pipes etc. They're a rough and tough addition to your warehouse fleet, or can be use outdoors too."
Will Bradley, Co-Founder at Forkify
Should I Buy or Hire a Sideloader?
You can act smart and can choose between hiring or buying based on your usage per year (or month), initial cost available, qualified personnel availability and maintenance budget.
If you have large warehouse with multitude of shipments coming in and out on daily or weekly basis, with highly qualified personnel to operate: you should buy and own the sideloader forklift. But if these points do not go well with your pocket and your requirements, switch to hiring and stay tension-free from the extra expenses.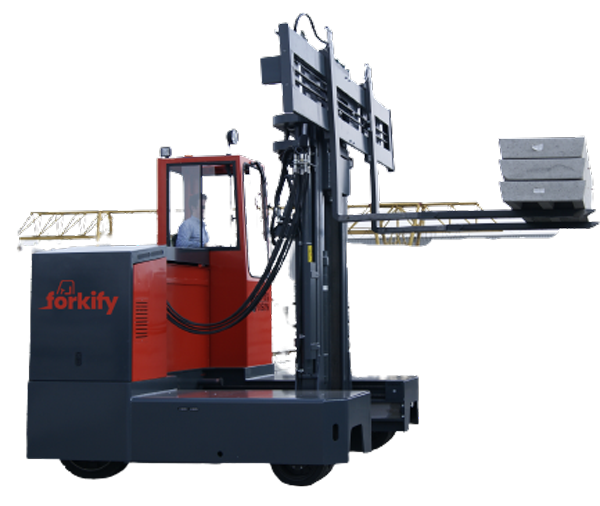 Popular Sideloader Brands Frequently Asked Questions
Do you need a license to drive a sideloader forklift in the UK?
No, one does not need a license to drive side load forklift. However in order to avoid any accident or mishap, the driver has to fully understand its operation and must a have a good command on the driving modes of the machine. Most of the warehouses/clients prefer the drivers to pass an initial forklift driving test or they must undergo a proper training program to drive warehouse vehicles. If the driver is experienced, his previous experience certificate will suffice.
Are there any drawbacks to using a Sideloader forklift?
Since nothing is perfect, sideloader forklift can also have few drawbacks. The first and the foremost are due to its limited manoeuvrability as compared to a standard forklift.  However this limitation is now being eliminated by the introduction of multi-directional forklifts Also, since sideloader forklifts are a special category of forklifts, their accessories are usually needed separately and must be purchased separately. This customisation comes with additional cost on the budget.
Sideloader forklift VS multidirectional forklift: which is the best for my workplace?
If you own a warehouse which has very narrow aisles (VNA) and have a strict constraint on working and movement space and have to deal with long or awkwardly sized gigantic loads you should definitely go with multi-directional forklift or side loaders. They provide ease in movement sideways as well as back and forth without the need of extra space. Sideloader on the other hand, can work in narrow aisles and lift heavy and long weights. Very Narrow Aisles specifically calls for multidirectional forklifts not for sideloaders.
Which manufacturer makes the best sideloader forklifts?
The ongoing race of the forklift manufacturers has led to a close competition and increased efficiency of sideloader forklifts. The "best manufacturer" for you is defined as your needs and warehouse necessities. Various manufacturers like RAYMOND, TOYOTA, CROWN, BULMOR, XCMG, HYSTER, YALE, CLARK, TCM, JUNGHEINRICH, GLOBAL INDUSTRIAL, LINDE, CLARK, COMBILIFT, provide a wide range of sideloader forklifts with respect to varying load capacities and lifting heights.
What are the benefits of using a sideloader forklift?
Sideloader forklift are useful in number of ways which are mentioned below
Increased vision and safety for the driver

Most suited to narrow-aisles and warehouses with limited space for vehicles

Load's picking and immovability is enhanced due to the added function of Sideloader forklift's horizontal tilt.

Robust design ensures to be used on uneven surfaces.

It can lift longer loads likes pipes, beams, poles effortlessly

Modern modifications have ensured multi-directional movement enhancing its efficiency
What is a sideloader forklift used for?
Sideloader forklifts are used specifically in narrow aisles to lift long, over-sized and heavy loads. They help in loading and unloading of incoming shipments in warehouses with an increased efficiency and reliability.