Forklift Hire & Sales in Dudley
Compare deals from local forklift dealers for free!


Enter Requirements


We Find the Best Deal


Receive your Quote James L.
Counterbalance in London
Quick and to the point. Found my dealer. No fuss. I will keep Forkify in mind for the future.

Yusuf K
Electric Forklift in London
I found the forklift I needed quickly after using the website and they called with a good price. I use Forkify again next year

Tony S.
Electric Forklift in Norwich
I had no idea there was something like go compare for forklifts. Happy with the service.

Paul R.
Counterbalance in Birmingham
Functional and Practical – The site worked well for my needs. It helped me find my local forklift providers and ended up buying a 10 ton truck cheaper than I found elsewhere

Jan O.
Electric Forklift in Bolton
For me personally I found the forklift I needed. It was very good at making the process quick and easy.
How to Buy or Hire a Forklift in Dudley
Seeking the finest forklift deals in Dudley and its surrounding areas? Your search ends here! Forkify serves as your personal forklift concierge, connecting you with our esteemed network of partners. Simply share your requirements, and we'll work our magic to find the most outstanding deals for you. Whether it's an electric forklift for a bustling warehouse in Eastside or a sturdy telehandler for a cutting-edge construction site in Digbeth, we have all your needs covered!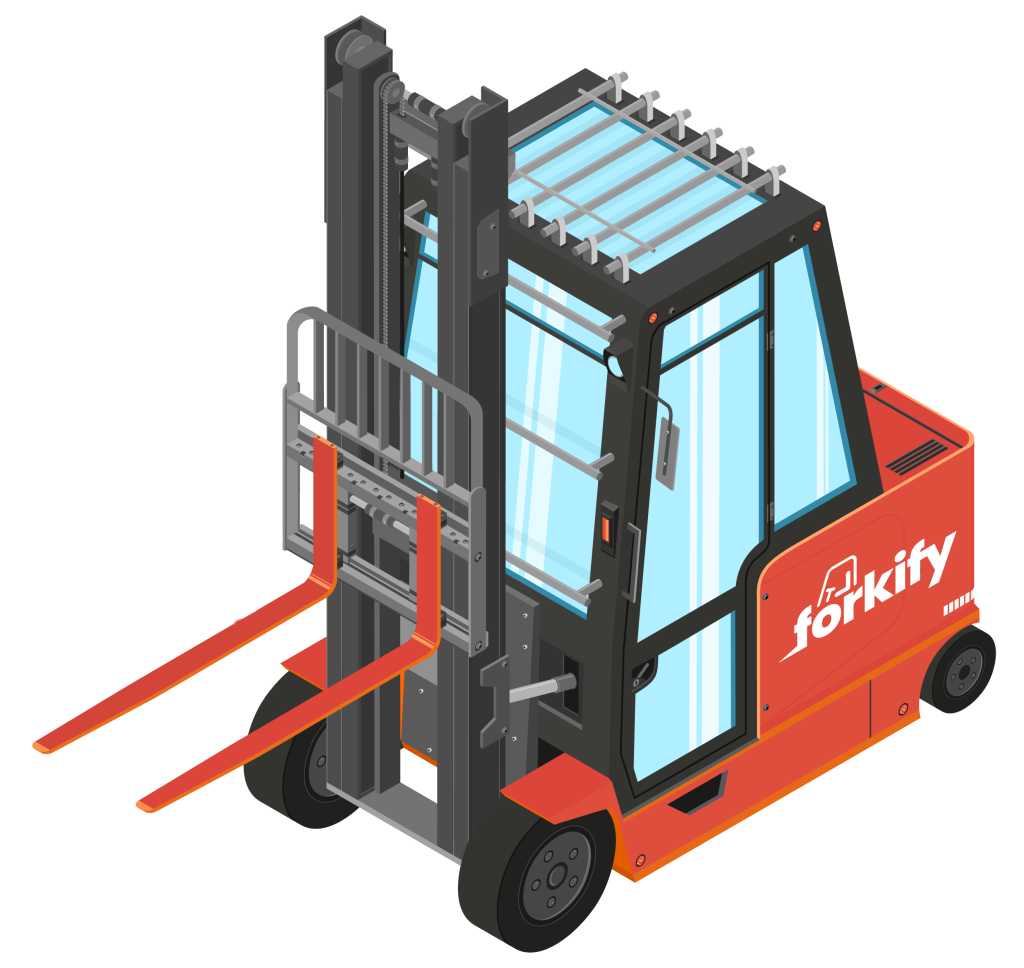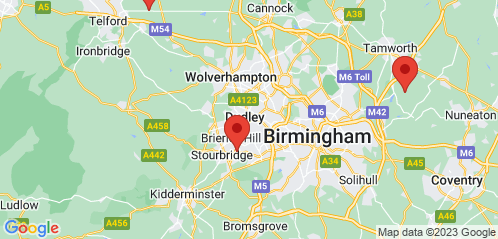 Our Forklift Hire Fleet in Dudley
We take pride in our extensive assortment of forklift trucks, available for hire and purchase throughout Dudley and the broader West Midlands region. Our collection features everything from eco-friendly electric pallet trucks to powerful diesel and gas counterbalance options, catering to a diverse array of needs. Regardless of whether you're interested in short or long-term hire, or even purchasing a forklift, we've got your back! Plus, we offer an impressive selection of brands to suit your preferences, with popular choices in Dudley including Toyota, Crown, Doosan, JCB, and more!
The new way to buy and hire forklifts
We simplify the forklift hire and sales process and save you money! Instead of spending hours researching and contacting local dealers individually, let Forkify do the heavy lifting for free!

Connect with Certified Local Dealers
Enter your requirements and we'll find suitable dealers in your area.

We Find the Best Deals
We search and compare deals from your local dealer to ensure you get the best price.

You'll See Your Savings
We put you in touch with dealers that provide the best value for money, meaning more savings for you.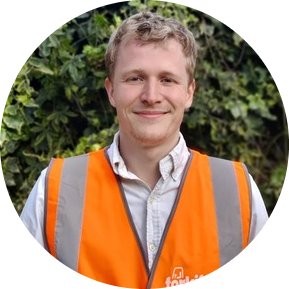 What Our Expert Says
"Dudley's industrial legacy is vast, with some even considering it the birthplace of the Industrial Revolution. The Dudley borough remains vital to manufacturing and engineering, and its economic landscape showcases this prominence with significant industrial zones like Grazebrook Park."
Will Bradley, Co-Founder at Forkify
Frequently Asked Questions
How much does it cost to hire a forklift in Dudley?
The cost of hiring a forklift in Dudley varies based on factors such as location, forklift type, brand, and condition. Generally, forklift hire prices start at a wallet-friendly £50 per week but can reach up to £400 for premium options.
How do I acquire forklifts in Dudley?
Obtaining quotes for forklift sales in Dudley is a breeze! Just like with hiring, provide us with your requirements (type, brand, quantity, new vs. used), and we'll scour the market for the most competitive deals.
How swift is the quoting process with Forkify?
We're committed to delivering Dudley forklift hire quotes within a 24-hour window, but often, we're able to respond even faster!
What's the timeframe for hiring a forklift in Dudley?
The duration needed to hire a forklift in Dudley may depend on your specific location. However, many of our partners offer lightning-fast, same-day hire! If you require immediate forklift hire, let us know! Alternatively, you can pre-schedule your hire period to guarantee availability.
Do you provide forklift maintenance and servicing in Dudley?
Absolutely! Our esteemed partners offer on-site maintenance, servicing, and repairs for your convenience. These services are often bundled in the forklift hire package, but it's always a good idea to confirm this with your dealer.
Which forklift brands can I find in Dudley?
The available forklift brands in Dudley are influenced by factors such as the forklift type you need and the specific local dealer we connect you with. Popular manufacturers in Dudley typically include Doosan, Toyota, Hyster, and Jungheinrich.
Which regions do you serve in Dudley?
We cater to all of Dudley and its nearby locations, encompassing (but not restricted to):
Netherton

Gornal

Sedgley

Woodsetton

Tipton

Coseley

Halesowen

Cradley Heath

Brierley Hill

Kingswinford

Wordsley

Stourbridge

Oldbury

Rowley Regis
Please note that our coverage extends beyond these areas, so feel free to inquire about your specific location within the Dudley region.