Forklift Hire & Sales in Hertfordshire
Compare deals from local forklift dealers for free!


Enter Requirements


We Find the Best Deal


Receive your Quote James L.
Counterbalance in London
Quick and to the point. Found my dealer. No fuss. I will keep Forkify in mind for the future.

Yusuf K
Electric Forklift in London
I found the forklift I needed quickly after using the website and they called with a good price. I use Forkify again next year

Tony S.
Electric Forklift in Norwich
I had no idea there was something like go compare for forklifts. Happy with the service.

Paul R.
Counterbalance in Birmingham
Functional and Practical – The site worked well for my needs. It helped me find my local forklift providers and ended up buying a 10 ton truck cheaper than I found elsewhere

Jan O.
Electric Forklift in Bolton
For me personally I found the forklift I needed. It was very good at making the process quick and easy.
How to Buy or Hire a Forklift in Hertfordshire
Are you on the hunt for exceptional forklift deals in Hertfordshire? Look no further, as Forkify is at your service! Our vast network of reliable partners ensures you receive the most advantageous offers on electric forklifts for your warehouse or telehandlers for your Hertfordshire construction project.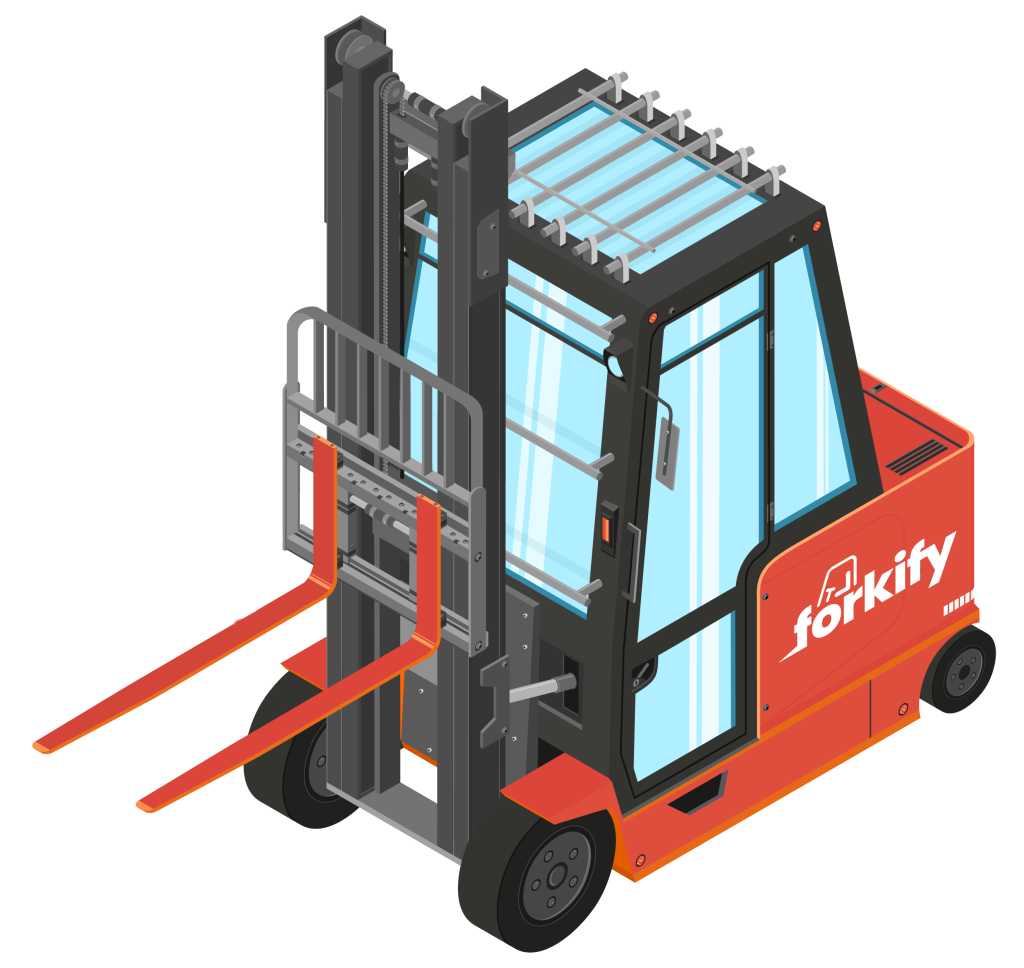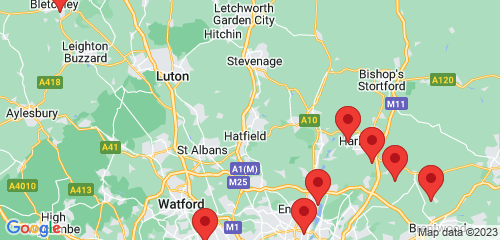 Our Forklift Hire Fleet in Hertfordshire
We proudly present an expansive variety of forklift trucks for rent and purchase throughout Hertfordshire and its neighboring regions. Our collection comprises diesel and gas counterbalance, electric pallet trucks, and much more, meeting the needs for both short-term and long-term arrangements or acquisitions. Our brand lineup includes industry favorites such as Toyota, Crown, Doosan, JCB, and numerous others!
The new way to buy and hire forklifts
We simplify the forklift hire and sales process and save you money! Instead of spending hours researching and contacting local dealers individually, let Forkify do the heavy lifting for free!

Connect with Certified Local Dealers
Enter your requirements and we'll find suitable dealers in your area.

We Find the Best Deals
We search and compare deals from your local dealer to ensure you get the best price.

You'll See Your Savings
We put you in touch with dealers that provide the best value for money, meaning more savings for you.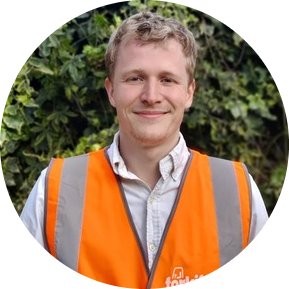 What Our Expert Says
"Once a prominent player in the agricultural industry, Hertfordshire has since transitioned to focus on sectors such as Science and Technology. Situated on the outskirts of London, the county also experiences significant growth in the construction sector, driven by the ever-increasing demand for housing."
Will Bradley, Co-Founder at Forkify
Frequently Asked Questions
What are the expenses associated with forklift rental in Hertfordshire?
The cost of renting a forklift in Hertfordshire is subject to your precise location, forklift model, brand, and overall condition. In general, rental fees start at around £50 per week but can increase to £400.
How can I purchase a forklift in Hertfordshire?
To obtain quotes for forklift sales in Hertfordshire, simply inform us of your specifications, including the forklift model, brand, quantity, and whether you'd prefer new or pre-owned units. We'll then source the most attractive deals for you.
When will I receive a quote from Forkify?
We endeavor to deliver Hertfordshire forklift rental quotes within 24 hours, but often, our responses are even faster!
How Long Does It Take To Rent In Hertfordshire?
The time required to rent a forklift in Hertfordshire may depend on your specific location. However, a number of our partners provide same-day rental services. Alternatively, you can arrange your rental in advance to secure availability.
Does Forkify provide forklift maintenance and servicing in Hertfordshire?
Indeed, we do! Our partners can visit your premises for maintenance, servicing, and repairs. These services are commonly included in the forklift rental package, but be sure to verify this with your dealer.
Which forklift brands are available in Hertfordshire?
The selection of forklift brands in Hertfordshire is contingent upon the model you require and the local dealer we connect you with. Well-regarded manufacturers in the region include Doosan, Toyota, Hyster, and Jungheinrich.
Which areas do you serve in Hertfordshire?
We cater to all of Hertfordshire and its surrounding locations, encompassing (but not limited to):
Berkhamsted

Borehamwood

Broxbourne

Cheshunt

Harpenden

Hatfield

Hemel Hempstead

Hertford

Hitchin

Letchworth

Potters Bar

Rickmansworth

Royston

St Albans

Stevenage

Tring

Ware

Watford

Welwyn Garden City

Baldock.
Please be aware that our coverage spans beyond these areas, so don't hesitate to inquire about your specific location within the Hertfordshire region.