Forklift Hire & Sales in North Yorkshire
Compare deals from local forklift dealers for free!


Enter Requirements


We Find the Best Deal


Receive your Quote James L.
Counterbalance in London
Quick and to the point. Found my dealer. No fuss. I will keep Forkify in mind for the future.

Yusuf K
Electric Forklift in London
I found the forklift I needed quickly after using the website and they called with a good price. I use Forkify again next year

Tony S.
Electric Forklift in Norwich
I had no idea there was something like go compare for forklifts. Happy with the service.

Paul R.
Counterbalance in Birmingham
Functional and Practical – The site worked well for my needs. It helped me find my local forklift providers and ended up buying a 10 ton truck cheaper than I found elsewhere

Jan O.
Electric Forklift in Bolton
For me personally I found the forklift I needed. It was very good at making the process quick and easy.
How to Buy or Hire a Forklift in North Yorkshire
The easiest way to get the perfect forklift truck for your business is to use Forkify!
Forkify is the perfect one-stop shop for all your forklift truck needs. With us, you can save time and money by easily finding the right forklift truck for your business. We take all the hassle out of hiring or buying a forklift truck, as our local dealers have met our rigorous and comprehensive vetting standards. All you need to do is tell us what you're looking for, and we'll do the rest – so that you can get back to what's important: running your business.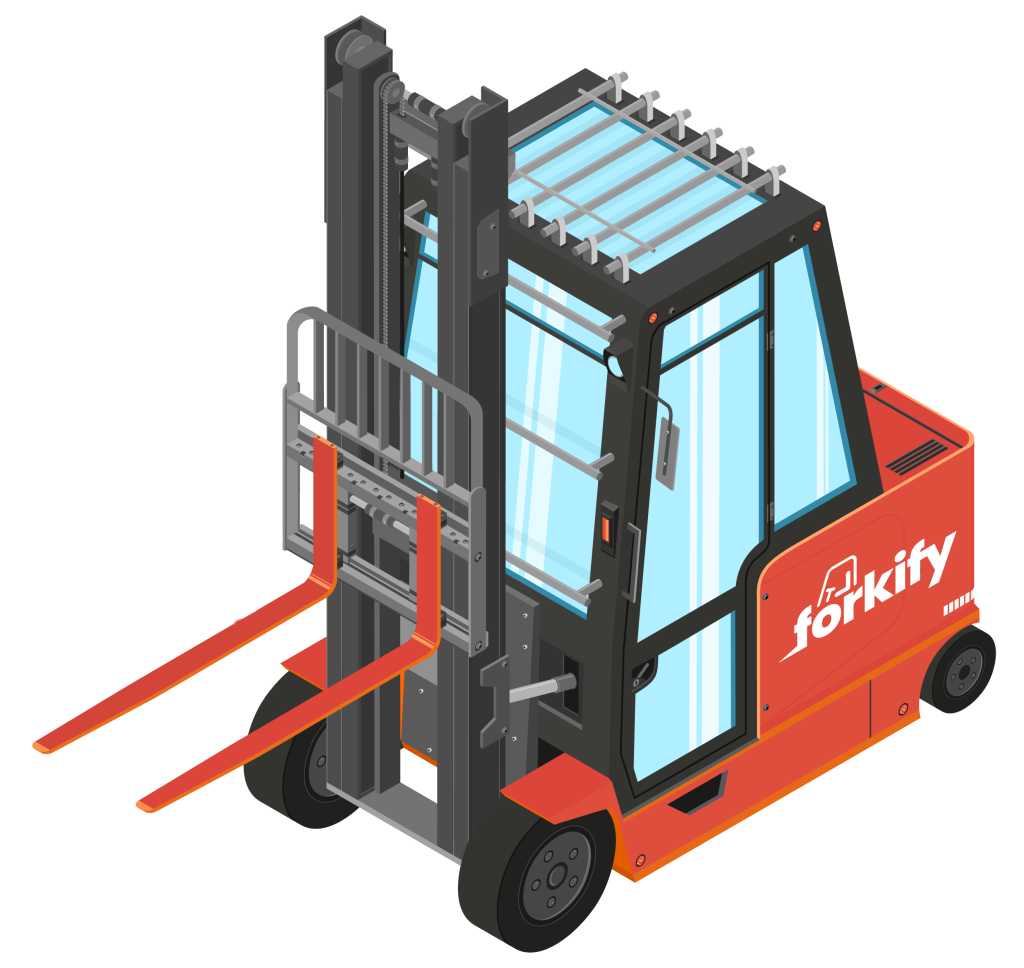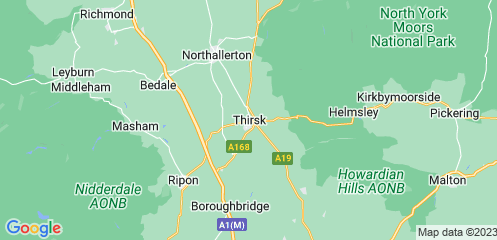 Our Forklift Hire Fleet in North Yorkshire
Get the best of the best with our North Yorkshire forklift fleet! Boasting top names like Jungheinrich, Toyota, Linde, Doosan, Nissan Forklift and Combilift – you can be sure that you're getting the absolute highest quality products on the market at unbeatable prices. Make sure your North Yorkshire warehouse is always running smoothly with us!
The new way to buy and hire forklifts
We simplify the forklift hire and sales process and save you money! Instead of spending hours researching and contacting local dealers individually, let Forkify do the heavy lifting for free!

Connect with Certified Local Dealers
Enter your requirements and we'll find suitable dealers in your area.

We Find the Best Deals
We search and compare deals from your local dealer to ensure you get the best price.

You'll See Your Savings
We put you in touch with dealers that provide the best value for money, meaning more savings for you.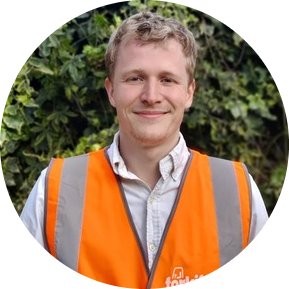 What Our Expert Says
"North Yorkshire isn't exactly known for its warehousing industry, rather it's more of a rural area.But the demand for forklifts and material handling equipment still continues to grow year after year! That's why Forkify is investing lots of its energy into the key area of North Yorkshire."
Will Bradley, Co-Founder at Forkify
Frequently Asked Questions
Which brands of forklift are available in North Yorkshire?
All the big names are available in North Yorkshire but here's a few of the most popular brands according to our North Yorkshire customers:
Hyster

Linde

Toyota

Crown
Which areas do you cover in North Yorkshire?
We cover almost the entirety of North Yorkshire! Here are some of the areas where Forkify's service is most used:
Harrogate

Skipton

Scarborough

Whitby

Thirsk

Richmond

Ripon

Knaresborough

Selby

York
And More!
Do you offer forklift maintenance and servicing in North Yorkshire?
Yes! Our trusted local dealers can come to you for maintenance, servicing, and repairs. Often this will be included in the forklift hire package but be sure to confirm this with your dealer to be certain you are covered!
How long does it take to hire a forklift in North Yorkshire?
Need a Forklift in a jiffy? Look no further than Forkify! Our industry-leading service times ensure your new forklift arrives with you often on the same day, so you don't have to wait. For the best price, book ahead – but if you're ever in a rush, we'll make every effort to get it straight to you.
How long does it take to get a quote with Forkify?
At Forkify we do everything in our power to deliver a competitive quote within 24 hours or less, saving customers valuable time compared to seeking out quotes from individual dealers.
How do I buy forklifts in North Yorkshire?
Shopping for forklifts in North Yorkshire just got easier! Thanks to the work that Forkify has done in developing relationships with approved local sellers, now all you have to do is submit some basic information on our website and wait for quotes from trustworthy dealers right in your inbox.
How much does it cost to hire a forklift in North Yorkshire?
Hiring a forklift in North Yorkshire may not cost as much as you thought. As many factors come into play, it is generally estimated that the weekly fee for such rental services starts at around £400. Nevertheless, the final price can depend on various conditions, so reach out and get your personalised quotation today!