Forklift Hire & Sales in Nuneaton
Compare deals from local forklift dealers for free!
We've helped customers find the best deals in their area How to Buy or Hire a Forklift in Nuneaton
Looking to purchase a forklift in Nuneaton? Forkify has you covered! Say goodbye to the stress of buying or renting a forklift truck, as our team takes care of everything for you. Our reliable local dealers will come straight to you, ensuring a fast and affordable service. At Forkify, providing effortless and efficient service is our top priority. So, don't spend time struggling to find the perfect vehicle – leave it to the experienced professionals at Forkify.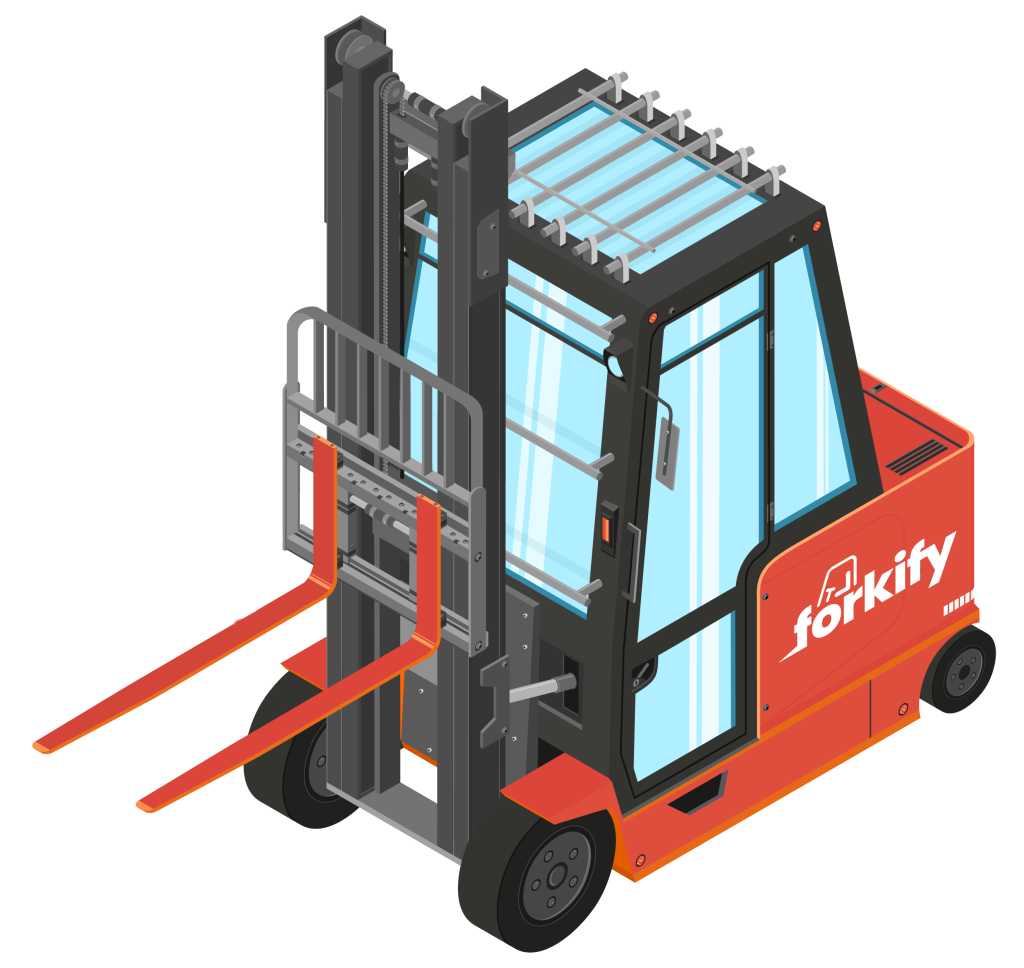 Our Forklift Hire Fleet in Nuneaton
Looking for a dependable and diverse forklift fleet in Nuneaton? Look no further than our selection of renowned brands, which includes Jungheinrich, Toyota, Linde, Doosan, Nissan Forklift, and Combilift. Our top-quality equipment is sure to surpass your expectations, and with unbeatable pricing from our network of dealers, you can't go wrong.

Connect with Certified Local Dealers
Enter your requirements and we'll find suitable dealers in your area.

We Find the Best Deals
We search and compare deals from your local dealer to ensure you get the best price.

You'll See Your Savings
We put you in touch with dealers that provide the best value for money, meaning more savings for you.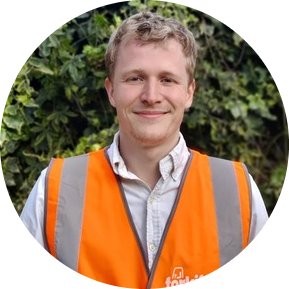 What Our Expert Says
"Nuneaton's convenient location on the outskirts of Birmingham make it an ideal place for the warehousing industry, and the increasing number of local businesses means the demand for forklifts is growing rapidly. Forkify is actively expanding in this area to meet the needs of customers, and we are proud to offer a first-class service for forklift hire in Nuneaton!"
Will Bradley, Co-Founder at Forkify
Frequently Asked Questions
Which brands of forklift are available in Nuneaton?
Forkify's reliable network of partners in Nuneaton provides access to a wide range of renowned forklift brands. Here are some of the most sought-after names in the industry:
Hyster

Linde
Toyota
Crown
No matter what your material handling needs are, you can count on Forkify's partner network to deliver top-quality forklifts from these leading brands, and many others.
Which areas do you cover in Nuneaton?
We cover almost the entirety of Nuneaton! In fact if you have a post code that starts with a CV we will most likely cover your area! Here are a few of the areas within Nuneaton We cover:
Abbey Green.

Arbury.

Attleborough (including Maple Park)

Bermuda.

Caldwell.

Camp Hill.

Chapel End (including The Shires)

Chilvers Coton.
Do you offer forklift maintenance and servicing in Nuneaton?
Absolutely! Our team of experienced local dealers typically provides on-site assistance for any maintenance, servicing, or repairs your forklift may require. In most cases, these services are already included in your forklift hire price, but we recommend double-checking with your specific dealer for clarification. With our convenient and reliable maintenance solutions, you can rest assured that your forklift will always be in optimal condition.
How long does it take to hire a forklift in Nuneaton?
Not Long! If you need a forklift fast? Look no further than Forkify! With the industry's fastest turnaround times, we can have your new forklift delivered to you in as little as 24 hours. While it's ideal to book in advance for the best price, if you find yourself in a time crunch, simply let us know and we'll do everything we can to make it happen. Trust Forkify to deliver the forklift you need, when you need it.
How long does it take to get a quote with Forkify?
Tired of the inconvenience that comes with reaching out to various dealers for quotes? Let Forkify be your solution. Our service ensures speedy and dependable results, with quotes being provided to you in less than 48 hours – and at times, even faster! Save yourself the hassle and time spent on contacting dealers individually and instead experience our lightning-fast service, which sets the standard for the rest of the industry.
How do I buy forklifts in Nuneaton?
Purchasing forklifts in Nuneaton has been greatly streamlined thanks to Forkify. By nurturing strong bonds with reputable local dealers, the buying process has been simplified to a significant extent. All that is required of you is to furnish some basic details, and voila! You will instantly receive price quotes delivered directly to your email. This translates to a hassle-free and very fast acquisition process.
How much does it cost to hire a forklift in Nuneaton?
Looking to rent a forklift in Nuneaton? Don't let the cost scare you away! The fees for forklift rentals in Nuneaton can vary depending on several factors, but you'll be pleased to know that they can start from as low as £400 per week. Make sure to grab this opportunity by reaching out to Forkify and requesting free quotes before making a final decision.