Forklift Hire & Sales in Oldbury
Compare deals from local forklift dealers for free!
We've helped customers find the best deals in their area How to Buy or Hire a Forklift in Oldbury
Are you on the hunt for exceptional forklift deals around Oldbury? Search no more! Forkify is here to link you with our esteemed network of partners, ensuring you secure the best deals tailored to your requirements. Be it an electric forklift for a warehouse in Eastside or a telehandler for a Digbeth construction site, we're here to assist!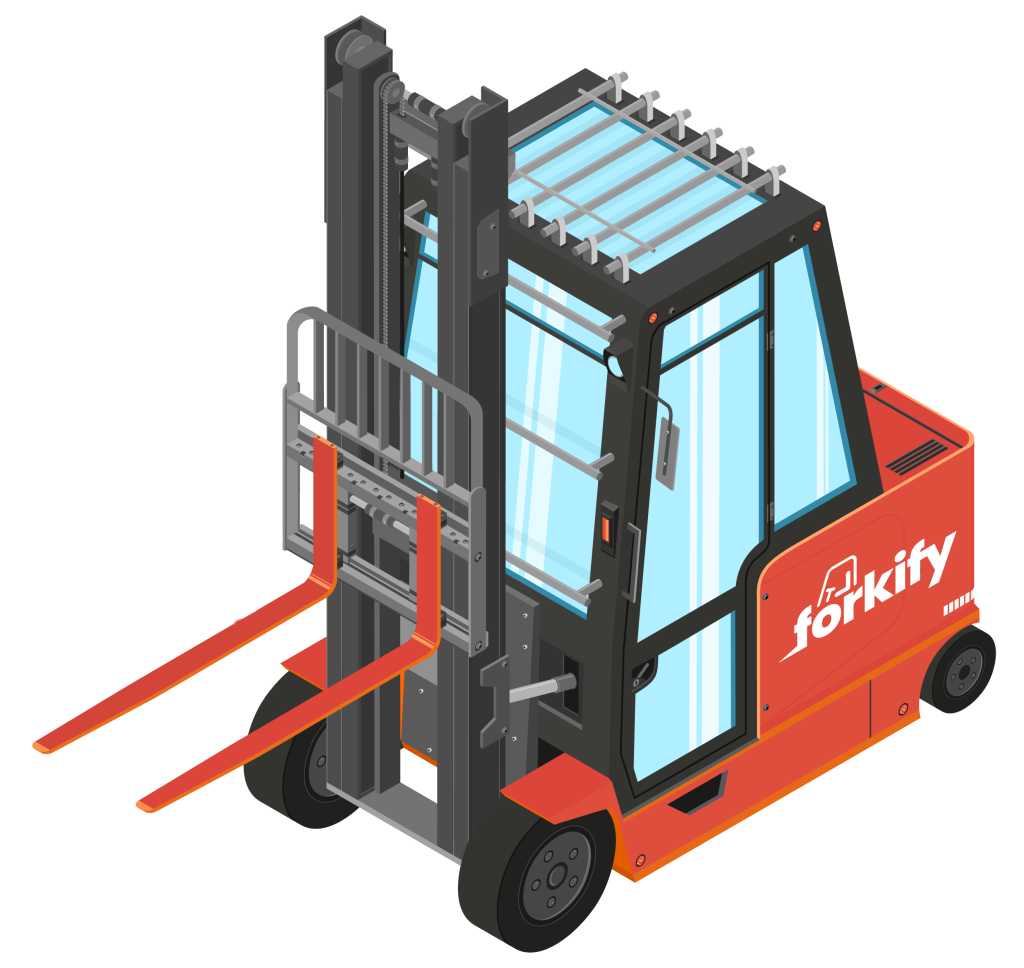 Our Forklift Hire Fleet in Oldbury
We provide a broad array of forklift trucks for both hire and purchase throughout Oldbury and the greater West Midlands area. Our selection spans from electric pallet trucks to diesel and gas counterbalance options, and everything in between! All forklift categories are available for short and long-term hire, as well as for buying. Moreover, we supply a range of brands to suit your preferences. Leading brands in Oldbury consist of Toyota, Crown, Doosan, JCB, and numerous others!
The new way to buy and hire forklifts
We simplify the forklift hire and sales process and save you money! Instead of spending hours researching and contacting local dealers individually, let Forkify do the heavy lifting for free!

Connect with Certified Local Dealers
Enter your requirements and we'll find suitable dealers in your area.

We Find the Best Deals
We search and compare deals from your local dealer to ensure you get the best price.

You'll See Your Savings
We put you in touch with dealers that provide the best value for money, meaning more savings for you.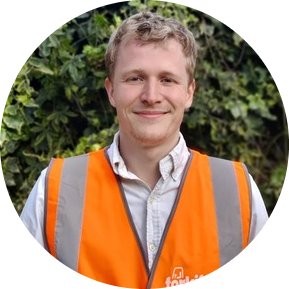 What Our Expert Says
"In line with the Black Country's legacy, Oldbury was yet another town in the region recognized for its 19th-century coal mining activities. Subsequently, ironworking emerged, shaping a profoundly industrialized environment. Presently, Oldbury continues to be a predominantly industrial hub."
Will Bradley, Co-Founder at Forkify
Frequently Asked Questions
What is the cost to rent a forklift in Oldbury?
Forklift rental costs in Oldbury vary based on factors such as your precise location, the forklift type, brand, and condition. Generally, forklift hire commences at around £50 per week and can escalate to £400.
How do I purchase forklifts in Oldbury?
Acquiring quotes for forklift sales in Oldbury is a breeze! Similar to hiring, provide us with essential details (type, brand, quantity, new vs. used), and we'll hunt for the most attractive deals on your behalf!
What is the turnaround time for a Forkify quote?
We endeavor to supply all forklift rental quotes in Oldbury within a 24-hour window, but often we can deliver results even faster!
How long is the process to rent a forklift in Oldbury?
The duration required to rent a forklift in Oldbury may vary depending on your exact location. However, numerous partners in our network offer same-day hire! If you need prompt forklift rental, inform us! You can also arrange your hire period ahead of time to guarantee availability.
Do you provide forklift maintenance and servicing in Oldbury?
Indeed, we do! Our partners can visit your premises for maintenance, servicing, and repair work. These services are frequently included in the forklift rental package, but it's crucial to verify this with your chosen dealer.
Which forklift brands can I find in Oldbury?
The forklift brands accessible in Oldbury are contingent upon the type of forklift you require and the specific dealer we connect you with. Popular manufacturers in the Oldbury region include Doosan, Toyota, Hyster, and Jungheinrich.
Which areas do you serve in Oldbury?
We cater to all of Oldbury and its surrounding locations, encompassing (but not limited to):
Abington

Boothville

Delapré

Duston

Eastfield

Far Cotton

Hunsbury

Kingsthorpe

Moulton

Parklands

Rectory Farm

St. James

Spinney Hill

Upton

Weston Favell

Wootton

Billing

Dallington

Headlands

Kingsley.
Please be aware that our coverage extends beyond these areas, so don't hesitate to inquire about your specific location within the Oldbury region.