Forklift Hire & Sales in Peterborough
Compare deals from local forklift dealers for free!
We've helped customers find the best deals in their area How to Buy or Hire a Forklift in Peterborough
Buying a forklift in Peterborough has never been easier! Look no further than Forkify. We take all of the hassle out of buying or hiring a forklift truck, and our vetted local dealers will come to you! Offering quick and economical service is what we do at Forkify. Forget the frustrations of trying to find the right vehicle – let the experts at Forkify do it for you!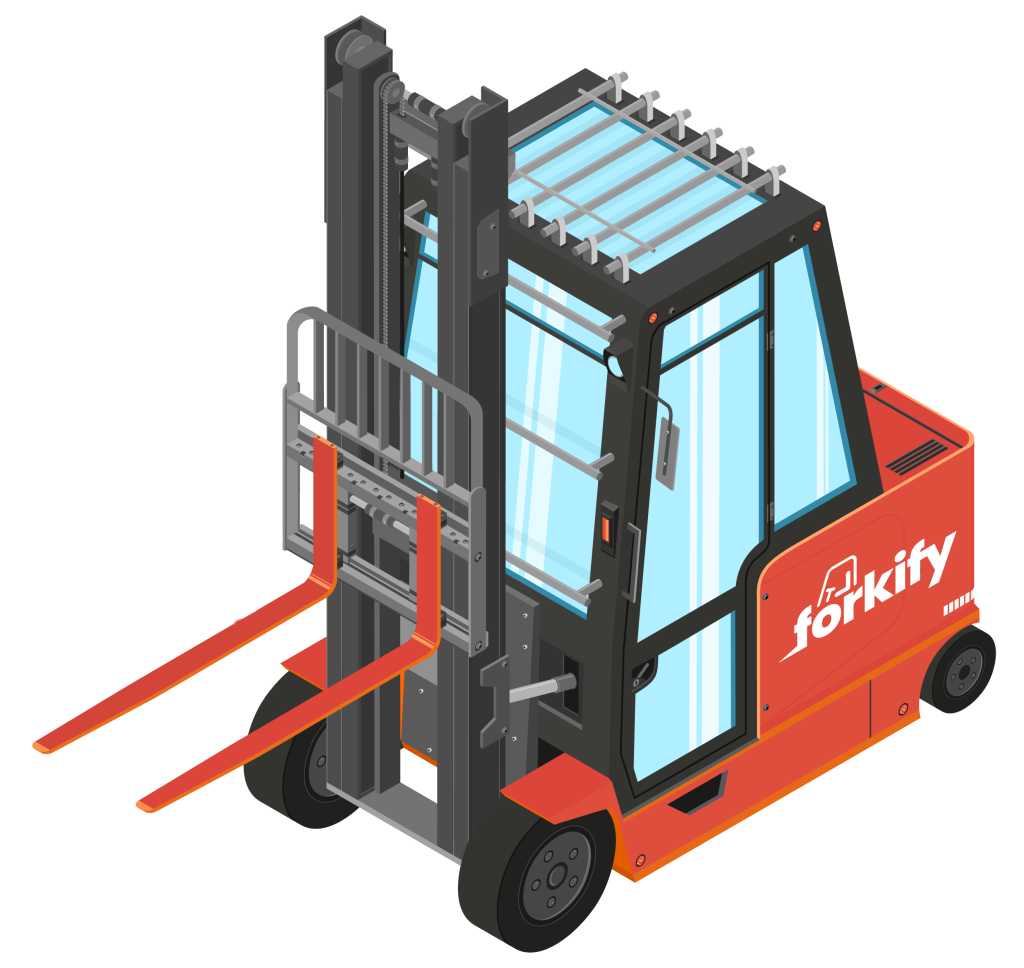 Our Forklift Hire Fleet in Peterborough
Our Peterborough forklift fleet is the perfect mix of acclaimed brands in the industry. From Jungheinrich and Toyota to Linde and Doosan, you can find the most reliable products that are sure to exceed expectations. And with Nissan Forklift and Combilift in the mix, you'll get top-notch equipment at unbeatable prices!

Connect with Certified Local Dealers
Enter your requirements and we'll find suitable dealers in your area.

We Find the Best Deals
We search and compare deals from your local dealer to ensure you get the best price.

You'll See Your Savings
We put you in touch with dealers that provide the best value for money, meaning more savings for you.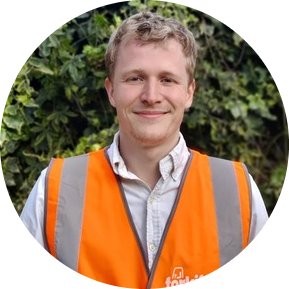 What Our Expert Says
"Peterborough's convenient location makes it a hub for the transporting and warehousing industries in the Uk. The large number of forklift dealers in the area, also means there are some great deals to be had!"
Will Bradley, Co-Founder at Forkify
Frequently Asked Questions
Which brands of forklift are available in Peterborough?
All the big names in the forklift world are available in Peterborough trough Forkifys trusted partner networks but here's a few of the most popular brands: 
Hyster

Linde
Toyota
Crown
Which areas do you cover in Peterborough?
We cover almost the entirety of Peterborough! In fact if you have a post code that starts with PE we most likely cover your area! Here are a few of the areas within Peterborough We cover:
Ailsworth.

Bainton.

Barnack.

Borough Fen.

Bretton.

Castor.

Deeping Gate.

Etton.
And More!
Do you offer forklift maintenance and servicing in Peterborough?
Yes! Our expert local dealers usually come to you for maintenance, servicing, and repairs. Often this will be included in the forklift hire price but be sure to confirm this with your dealer if you're unsure.
How long does it take to hire a forklift in Peterborough?
Usually less than 3 days but if you're in a rush Forkify is the place to go! Forkify offers the fastest turnaround times in the industry and on occasion we can have your new forklift with you the very same day! 
It's always best to book in advance if you can, that way you ensure the best price but if you need a Forklift in a hurry simply include it in your requirements and we will do everything in our power to make it happen.
How long does it take to get a quote with Forkify?
Forkify takes the hassle out of reaching out to different dealers for quotes. We provide fast, reliable service so you can get your quote in less than 48 hours – and sometimes it can be even quicker! When compared to the time it takes to contact individual dealers, our lightning-fast service makes us an industry leader!
How do I buy forklifts in Peterborough?
The buying process for forklifts in Peterborough has become a lot simpler, Forkify has carefully established relationships with trusted local dealers, so all you need to do is provide basic information and you'll get price quotes directly sent to your email. This makes the buying process quick and stress-free.
How much does it cost to hire a forklift in Peterborough?
Planning to hire a forklift in Peterborough? The cost may not be as daunting as you think! Generally, Forklift rental fees in Peterborough can range from £400 per week. But there are many factors at play so be sure to get in touch and claim your completely free quotes from local dealers before you commit.