Forklift Hire & Sales in Wakefield
Compare deals from local forklift dealers for free!
We've helped customers find the best deals in their area How to Buy or Hire a Forklift in Wakefield
If you're in the Wakefield area and need forklift deals, then Forkify is the place to go! With trusted partners throughout Wakefield, Dewsbury, Ossett, and beyond, Forkify guarantees the best prices on any product you might need. From electric forklift hire to telehandler purchases and more, we'll make sure you get exactly what you're looking for at a great price – no matter where you are!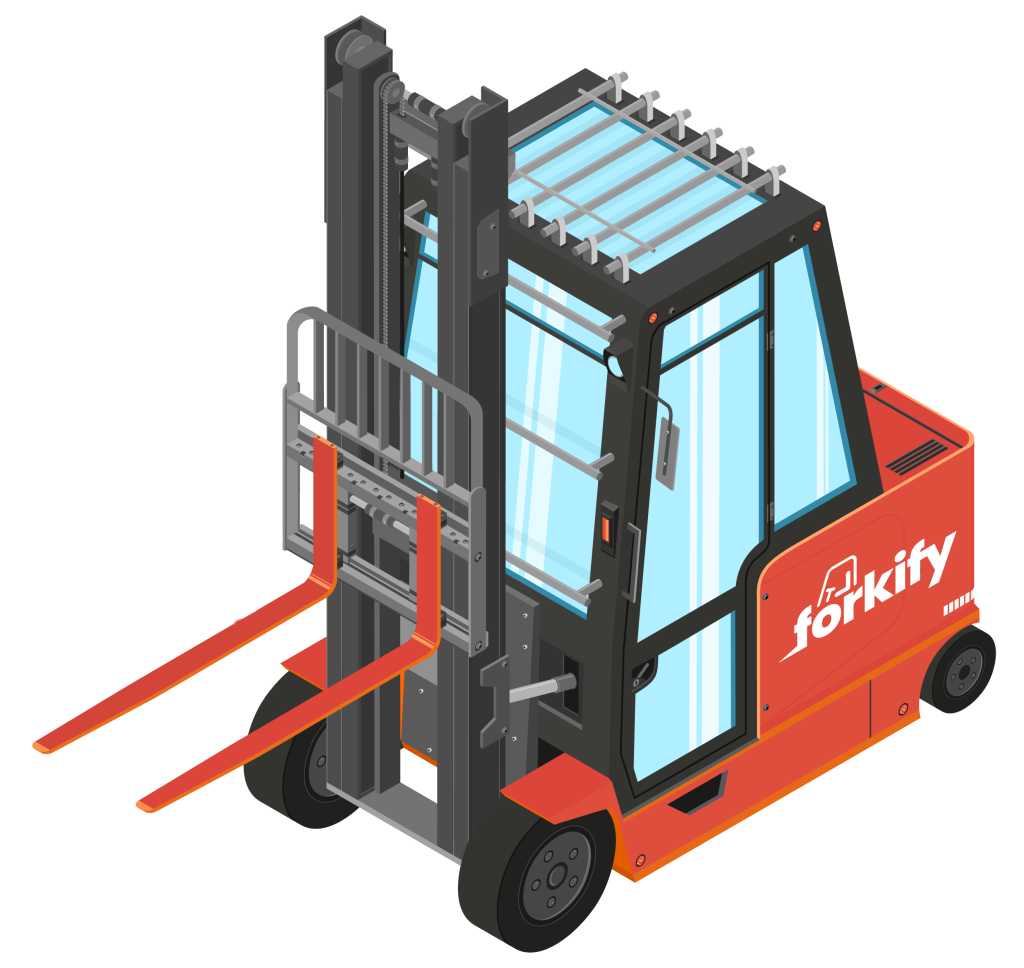 Our Forklift Hire Fleet in Wakefield
At Forkify, we have a comprehensive selection of forklift trucks for hire or sale in Wakefield, West Yorkshire and beyond. Choose from electric pallet trucks and gas counterbalance forklifts, as well as a variety of other models. Whether you need a short-term or long-term solution, we have the perfect vehicle to suit your needs. Plus, with our wide range of brands – including Toyota, Crown, Doosan and JCB – you're sure to find a product that fits your business. Contact us today and discover why Forkify is the premier choice for all your forklift truck requirements in Wakefield and West Yorkshire.

Connect with Certified Local Dealers
Enter your requirements and we'll find suitable dealers in your area.

We Find the Best Deals
We search and compare deals from your local dealer to ensure you get the best price.

You'll See Your Savings
We put you in touch with dealers that provide the best value for money, meaning more savings for you.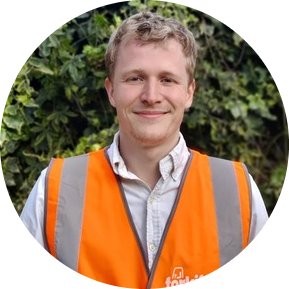 What Our Expert Says
"For as long as anyone can remember, Wakefield has been an industrious hub. The considerable number of warehouses and storage facilities in the area make it an ideal location for businesses seeking practical logistic solutions. This is precisely why our Forkify service has been indispensable for companies in Wakefield seeking convenient forklift hire and efficient service."
Will Bradley, Co-Founder at Forkify
Frequently Asked Questions
Which brands of forklift are available in Wakefield?
Here are some of the top brands of forklifts available in the Wakefield area:
Toyota Material Handling UK
Doosan Industrial Vehicle (UK)
Which areas do you cover in Wakefield?
Forkify has an ever growing list of trusted dealers in Wakefield and surrounding areas and can confidently say if you have a WF postcode we cover your area! If you're unsure if your area is covered just reach out and one of our experts will be more than happy to assist you! Some of the key areas we cover are:
Alverthorpe
Belle Vue
Crigglestone
Durkar
Eastmoor
Horbury
Lupset
Outwood
Sandal
Stanley
Thornes
Walton
Wrenthorpe
Do you offer forklift maintenance and servicing in Wakefield?
Yes! Our partners can come to your location for maintenance, servicing, and repairs. Often this will be included in the forklift hire package but be sure to confirm this with your dealer.
How long does it take to hire a forklift in Wakefield?
Depending on the amount of forklifts and the required specifications it can be anywhere from the same day to 2 weeks of inquiry, on average you can have your newly hired forklift truck with you in less than 3 days! 
How long does it take to get a quote with Forkify?
Forkify offers fast and simple quotes for forklift hire in Wakefield. You will get your quote online within 24 hours, and then book with confidence knowing you have the best deal available!
How do I buy forklifts in Wakefield?
Buying a counterbalance forklift, pallet truck, telehandler or any other piece of material handling equipment has never been easier in Wakefield! Simply fill out a few details and include any preferences and the Forkify team will get to work reaching out to manufacturers and dealers to get you the best possible deal! 
How much does it cost to hire a forklift in Wakefield?
You can hire a forklift in Wakefield for an average of around £55 per day, depending on the size and type you need. The price may vary depending on the length of time you need it for and any additional services that may be included. Want a more accurate quote? Reach out for FREE!