Forklift Hire & Sales in West Bromwich
Compare deals from local forklift dealers for free!


Enter Requirements


We Find the Best Deal


Receive your Quote James L.
Counterbalance in London
Quick and to the point. Found my dealer. No fuss. I will keep Forkify in mind for the future.

Yusuf K
Electric Forklift in London
I found the forklift I needed quickly after using the website and they called with a good price. I use Forkify again next year

Tony S.
Electric Forklift in Norwich
I had no idea there was something like go compare for forklifts. Happy with the service.

Paul R.
Counterbalance in Birmingham
Functional and Practical – The site worked well for my needs. It helped me find my local forklift providers and ended up buying a 10 ton truck cheaper than I found elsewhere

Jan O.
Electric Forklift in Bolton
For me personally I found the forklift I needed. It was very good at making the process quick and easy.
How to Buy or Hire a Forklift in West Brom
Looking to buy or rent a forklift in West Brom? Look no further than Forkify! Our extensive network of local dealers eliminates the trouble of finding the perfect machine for your business. With just a few details, you can receive competitive quotes from several dealers in your region. Simplify your forklift search with Forkify!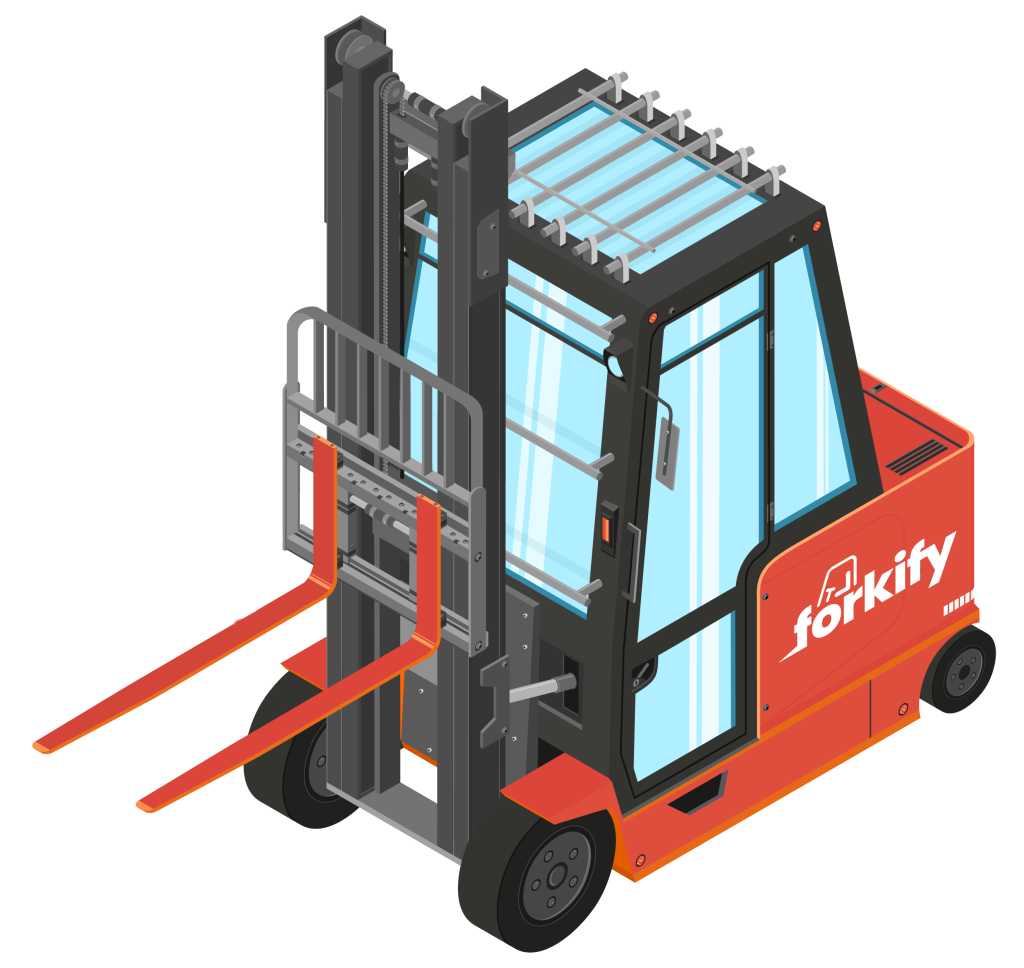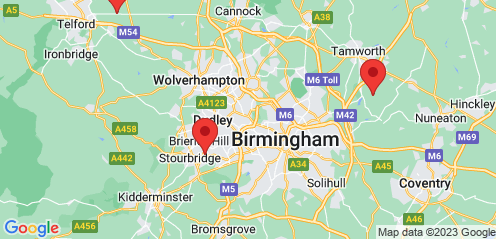 Our Forklift Hire Fleet in West Brom
Our West Brom forklift fleet is made up of the biggest and most reliable names in the forklift industry, including Jungheinrich, Toyota, Linde, Doosan, Nissan Forklift, and Combilift. With such a wide variety of brands, makes and models to choose from in West Brom and surrounding areas Forkify has you covered!
The new way to buy and hire forklifts
We simplify the forklift hire and sales process and save you money! Instead of spending hours researching and contacting local dealers individually, let Forkify do the heavy lifting for free!

Connect with Certified Local Dealers
Enter your requirements and we'll find suitable dealers in your area.

We Find the Best Deals
We search and compare deals from your local dealer to ensure you get the best price.

You'll See Your Savings
We put you in touch with dealers that provide the best value for money, meaning more savings for you.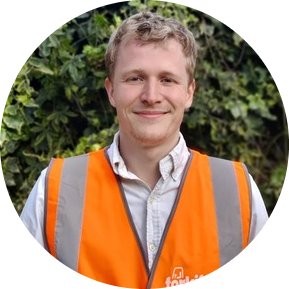 What Our Expert Says
"West Brom's location right on the outskirts of Birmingham makes it a national hub for the warehousing and transportation industries. With the demand for forklifts on the rise in this area so is the number of local dealers. That means more competitive quotes and big savings for Forkify customers in West Brom!"
Will Bradley, Co-Founder at Forkify
Frequently Asked Questions
Which brands of forklift are available in West Brom?
Our West Brom partner networks offers a variety of well-known brands for you to choose from, including but not limited to:
Hyster

Linde
Toyota
Crown
These are a few of the most popular options that you may consider.
Which areas do you cover in West Brom?
We cover almost the entirety of West Brom! In fact we are expanding so rapidly in this area we can say with 90% certainty that we cover you! Some of the areas we cover include: Charlemont with Grove Vale, Great Barr with Yew Tree, Greets Green and Lyng, Hateley Heath, Newton and West Bromwich Central.
Do you offer forklift maintenance and servicing in West Brom?
Our trusted local dealers can come to you for maintenance, servicing, and repairs and this is included in the hire cost most of the time! Always double check with your chosen dealer for peace of mind.
How long does it take to hire a forklift in West Brom?
It doesn't take long to hire a forklift in West Brom if you're using Forkify. We have industry leading turnaround times and can on occasion get your new forklift to you the very same day! 
It's always best to book in advance if you can, that way you ensure the best price but if you need a Forklift in a hurry simply include it in your requirements and we will do everything in our power to make it happen.
How long does it take to get a quote with Forkify?
Forkify aims to provide a quote in less than 24 hours but occasionally it can take up to 48 hours. (Still lightning fast when compared to reaching out to individual dealers)
How do I buy forklifts in West Brom?
The buying process for forklifts in West Brom has become a lot simpler since Forkify expanded into this key part of the UK. With the help of our online platform and trusted partners, you can get multiple quotes from local dealers who have the model and specifications that match your needs. Then when you're ready simply place your order and have it delivered in a flash!
How much does it cost to hire a forklift in West Brom?
Did you know that the cost of hiring a forklift truck in West Brom may be more affordable than you initially thought? While the price depends on various factors, on average, you can expect to pay just £400 per week for this service.